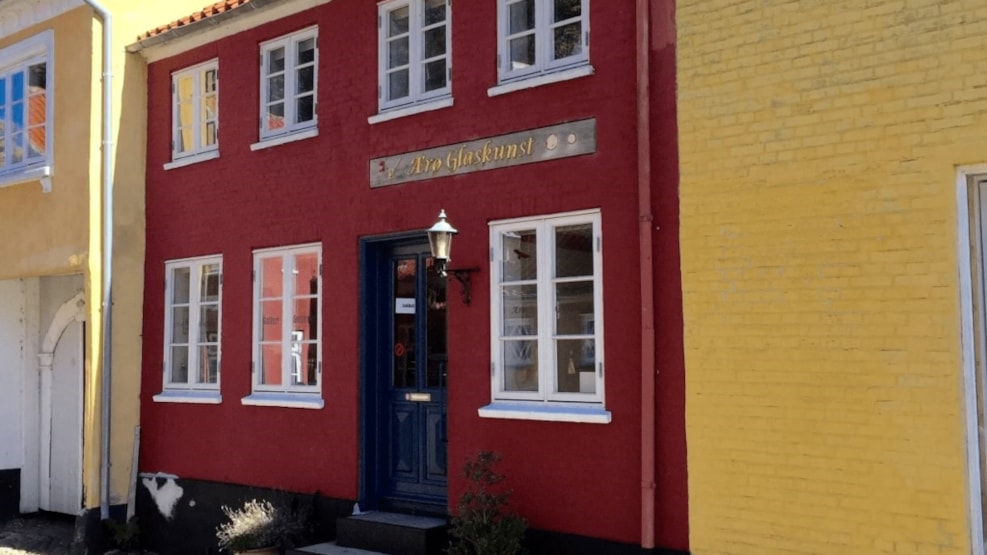 Ærø Glaskunst
Visit the cozy shop Ærø Glaskunst in Ærøskøbing.
Just before the corner where Vestergade meets Søndergade in Ærøskøbing, there is a cozy little shop - Ærø Glaskunst.
Since 2006, you have been able to be inspired by Ærø Glaskunst, whether you are looking for glass and applied art, jewellery, home accessories or hand-painted stones and pictures of Ærø's unique bathhouses.
Ærø Glaskunst also offers activities for children, where you can drop by for free stone painting in the courtyard, while the parents enjoy refreshments in the café.
In the summer season (June, July and August) Ærø Glaskunst is open every day of the week.
Pop into the store and discover their exciting selection, or for a cup of coffee and freshly made baked goods.