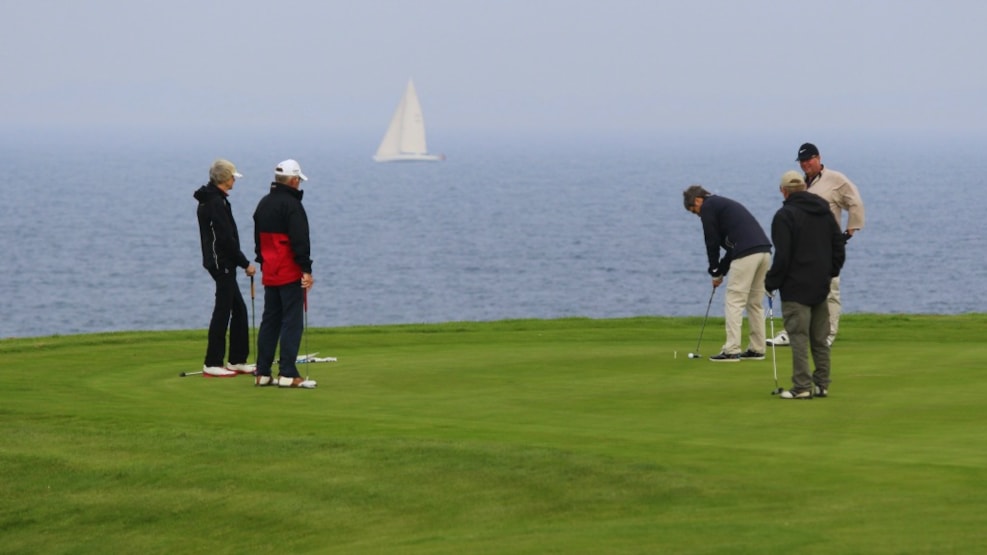 Ærø Golf - Tour with Jesper Bus
At Skjoldnæs Lighthouse on the northern tip of Ærø, you will find a unique, high-lying golf course, which is surrounded by the South Funen Archipelago on three sides.
Slopes, dikes, wind and a fantastic view of the archipelago. Behind the dikes and in the soft gorges you are met by friendly and affordable holes. Along the slopes and on the high sections you have slightly harder holes. You have seaside, inland and plateau. At once hilly and smooth, open and interrupted, cultivated and wild.
Look forward to a golf course that is exciting without being unreasonably physically and technically strenuous. It is an experience that it will be a pleasure to share with others.
Possibly with a visit to Søbygård or a brewery visit to Rise after completing the green fee.
We spend the night at the island's large hotel - Ærø Hotel - in Marstal. Here you will find some cozy days with good food and comfortable rooms. During the summer, the hotel's swimming pool is ready to receive you.