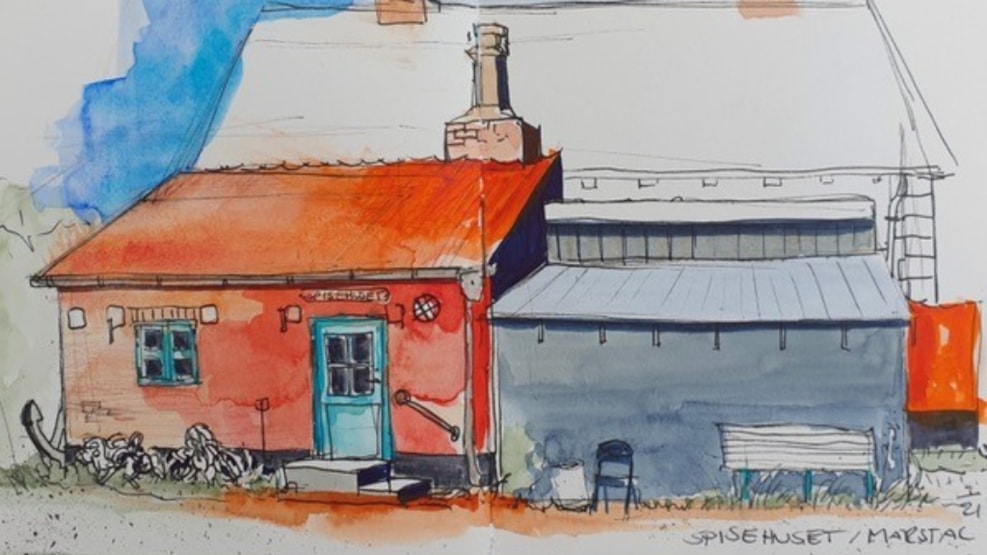 Atelier Silke Bryant
Silke Bryant is a German artist who fulfilled her dream of living and working on a small island in the summer of 2020.
She studied illustration and communication design at HAW Hamburg in Armgardtstraße and has been working as an art teacher since 2004. With her friendly and positive manner, she has already encouraged many people in her numerous painting and drawing courses as well as painting trips in Germany and abroad, to become artistically active themselves and shown them ways to realise ideas and motifs.
Her own artistic work is always inspired by her surroundings. She loves the sea and the beautiful villages of Ærø and translates these motifs into urban sketches, acrylic-, watercolour- or pastel paintings.
You can visit her in her studio in Marstal and take a painting class yourself, participate in an Urban Sketching Walk or buy a painting from her. As there are no fixed opening hours, it is advisable to make an appointment with her beforehand.