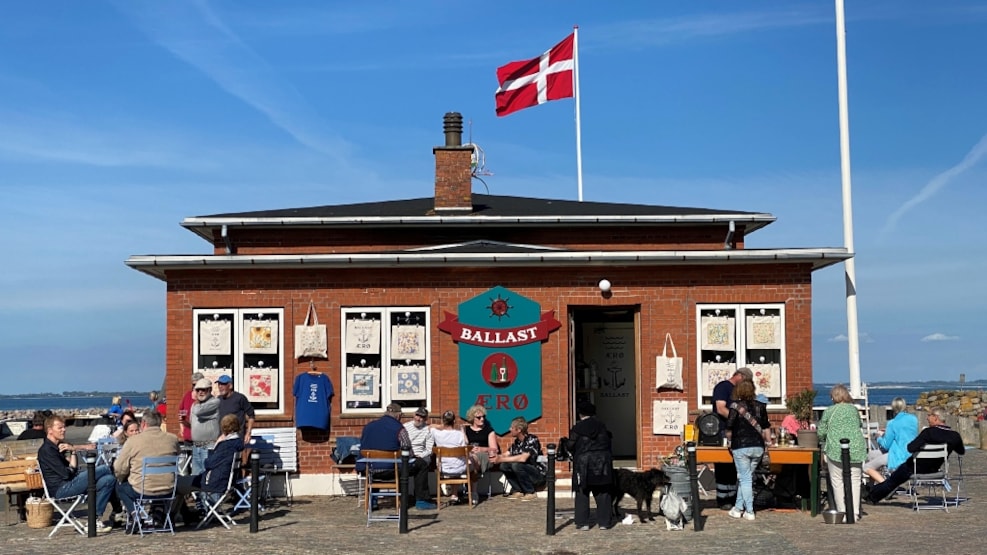 Ballast Bar
Drinks and icecream at Marstal Harbor
Enjoy a cup of coffee, a beer, a glass of wine or a drink at Marstal Harbor while enjoying the view of the ferry and sailboats arriving the harbor.
And look around the shop that offers everything from classic knitwear, sustainable products in bamboo and organic cotton, locally produced products and vintage items with a maritime feel.
We look forward to seeing you.