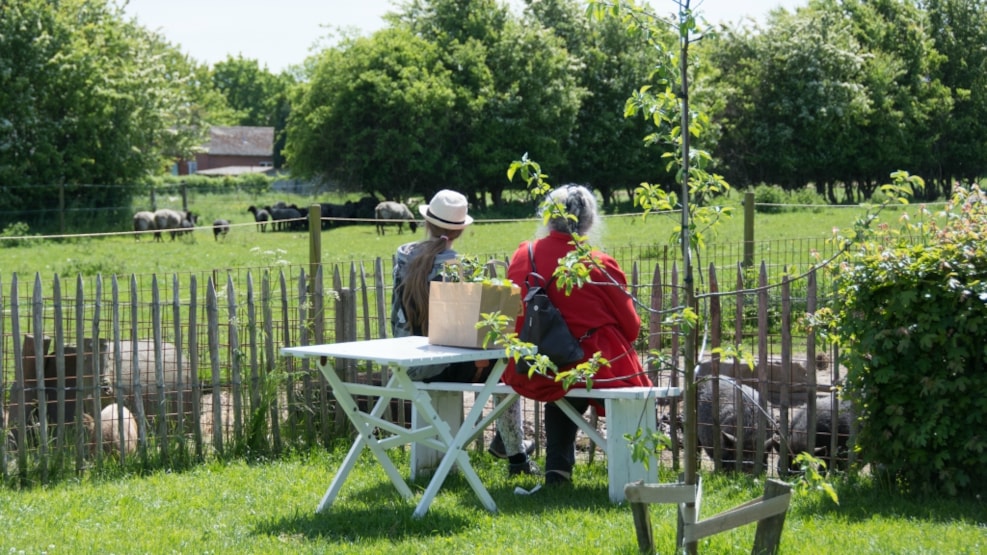 Blåbær Gårdcafé
In the summer, Blåbær Gårdcafé is a great place to enjoy breakfast, a delicious lunch, coffee and cake.
In the summer, Blåbær Gårdcafé opens up outside. Here you can sit down with a Hansen ice cream, a good cup of coffee, or quench your thirst with nice juice or a cold Ærø beer.
On the atmospheric farmhouse from 1850 (where the café together with a farm shop forms the establishment) you, and perhaps mostly the children, can greet the mini pigs, or just enjoy the lovely, green areas, the homely coziness and sniff around the farm shop (a large unique lifestyle shop).
They practice animal welfare, high quality, sustainability and ecology.
The café is located in the southern part of the town of Ærøskøbing - opposite the harbor, two minutes walk from the square.