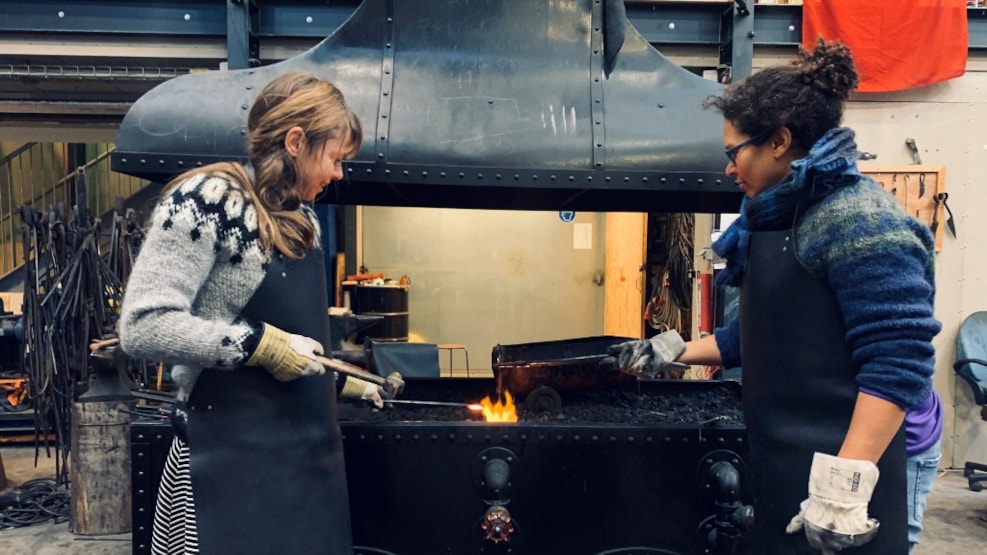 Blacksmith school at The old Shipyard
At The Old Shipyard you can come down and try forging with the yard's house blacksmith Ibrahim during the autumn holidays.
Here you will learn to forge over the yard's beautiful ace, and with the heat from the embers from the open fireplace shape a nice hook that you can take home.
In the forge, the yard has lots of original and old tools, used in the days when forging was done by hand. Around their big ace stand the many anvils on which you shape your creation.
Only the adults who come along have to pay the entrance fee - the forge is suitable for both children and adults!
The activity takes approx. one hour.