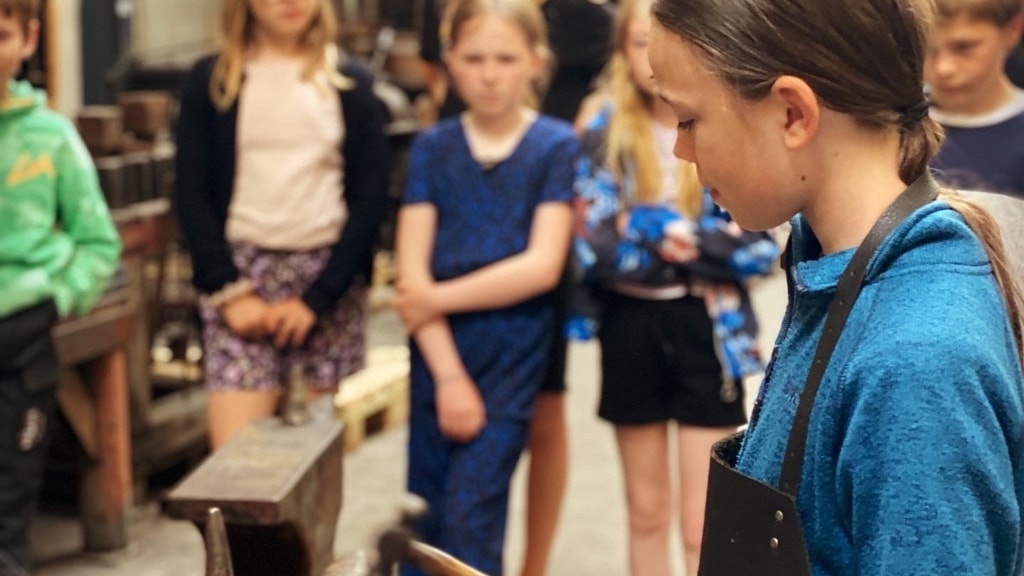 Blacksmithing school during the autumn holidays at The old Shipyard
Learn how to forge in the autumn vacation
At The Old Shipyard you can get a blacksmithing course from our carpenter Ibrahim.
Together with him you will learn to forge over our beautiful ace, and with the embers from the open fireplace you can shape a beautiful hook that you can take home.
In the forge we have lots of original and old tools that were used when you forged by hand. Around our big ace are the many anvils on which you shape your creation. Come down and be surrounded by hammers, pliers, rollers, benders and the big machine hammer, and see if you can manage to make beautiful things you can bring home.
The courses run twice a day, one from kl. 09.30 and another from kl. 12.30 and has a duration of 2.5 hours. It costs DKK 150 per. participant. Tickets can be purchased in the shop in the blue hall.
You show up in clothes that must get dirty, and then our skilled teacher is ready to receive you at the Old Shipyard at Ærøskøbing Harbor 4a.
If you are under 14, you must be with a parent or guardian.
Danish is the spoken language.