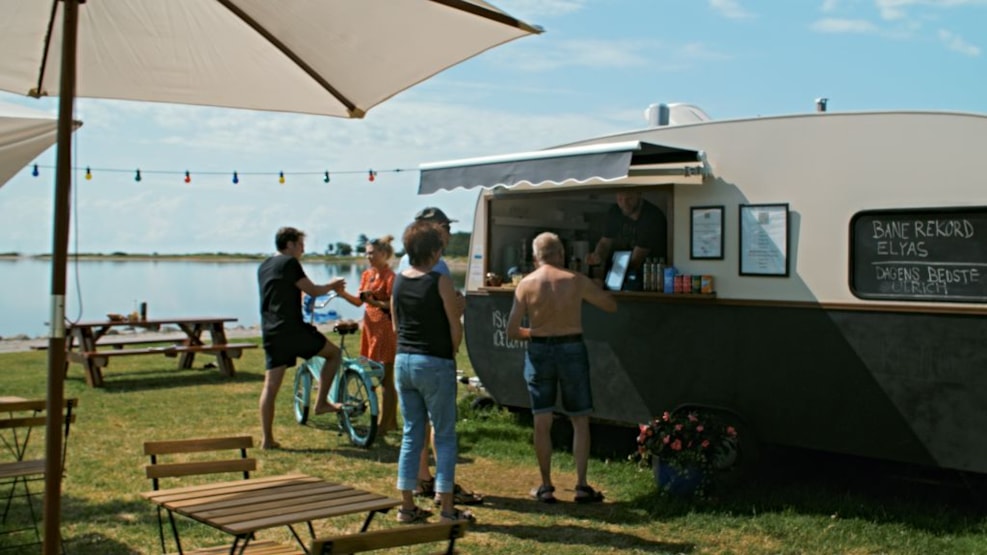 Boppes Mokka
Take a break at the coffee bar and mini-café Boppes Mokka at the marina in Marstal. It's ocean view, ice cream and mini golf for everyone.
At Marstal Minigolf on the harbor you'll find Boppes Mokka; a cozy caravan upcycled to a coffee bar.
From here, Boppe aka Jeppe serves i.a. bagels with fillings, ice and soft ice, coffee and other delicious drinks. You enjoy it all out in front of the caravan, where you sit beautifully right by the water with a view of the marina and the cozy beach houses at Eriks Hale.
And then of course you can find this year's family winner in mini golf.
Boppes Mokka is a seasonal coffee bar and is primarily open during the summer holidays. Check Marstal Minigolf out on Facebbok for current opening hours.