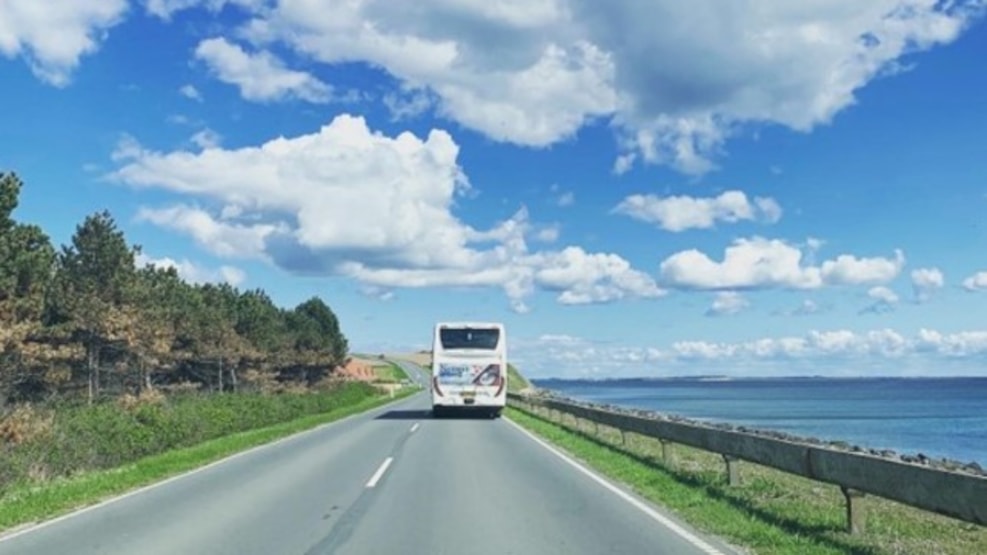 Bus tour with guide on Ærø for groups
Experience beautiful Ærø on a bus tour with a guide
Part of a lager group?
In high season, the Ærøbussen runs regularly every Wednesday, but you can of course also book your own bus trip at other times.
We drive with very good bus guides who have Ærø in their blood and get facts about the island and the many beautiful places we pass on the trip.
There is a departure from the harbor at the ferry berth in Ærøskøbing at 10:30. We drive via Marstal, where we pick up local guests at the ferry. Then we continue onto the island's ridge and drive via the small cozy roads via the Ærø Alps past Søbygaard and round Søby ferry port and the island's largest workplace, Søby Værft. We return via the villages, Skovby and Bregninge to Voderup Klint, where we make a short stopWe drive via Borgnæs to Ærøskøbing, arriving at 13:30. Here everyone can get off and enjoy the old town on a stroll along the cobbled streets. Those who later go to Marstal can take the free public buses. You can also choose to continue with ÆRØBUSSEN to Marstal, where we arrive at 14:00.
Contact us for an appointment for a special trip on +45 4046 6675 or at info@aeroetours.dk