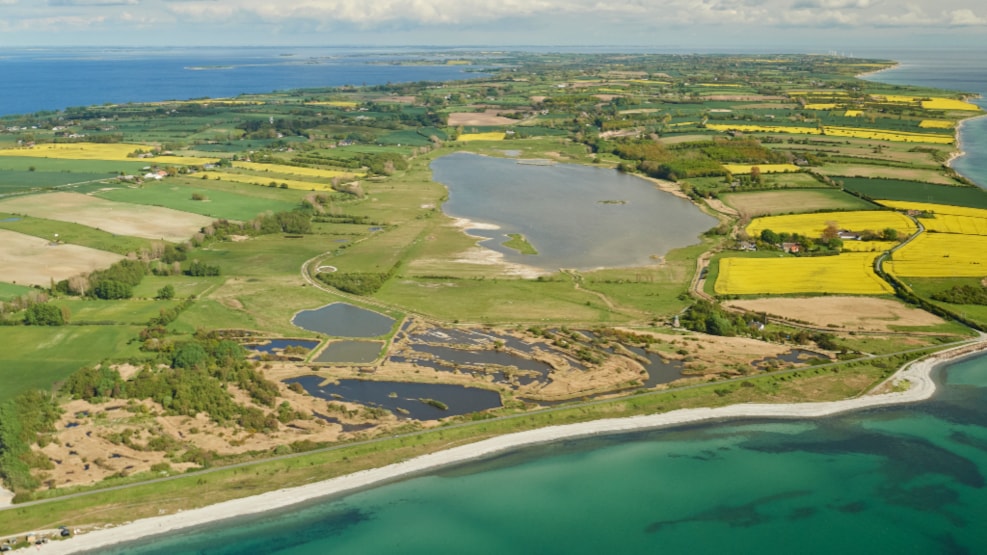 Geopark The South Funen Archipelago
Experience the "drowned" ice age landscape of which Ærø is a part.
Ærø became an island as a result of a dramatic rise in the sea level following the last ice age, which ended approximately 11,700 years ago. The rising water levels at that time created one of the biggest
"drowned" ice age landscapes in the world: the South Funen Archipelago. Ærø is part of "The South Funen Archipelago Geopark" that was established by the Municipalities of Svendborg, Faaborg-Midtfyn, Langeland
and Ærø in 2018, with the purpose of increasing awareness of the unique geological, natural and cultural legacy of the region.
Interesting geopark related spots on Ærø
Ommelshoved og Halmø
Urehoved og Dejrø
Vejsnæs Nakke
Synneshøj