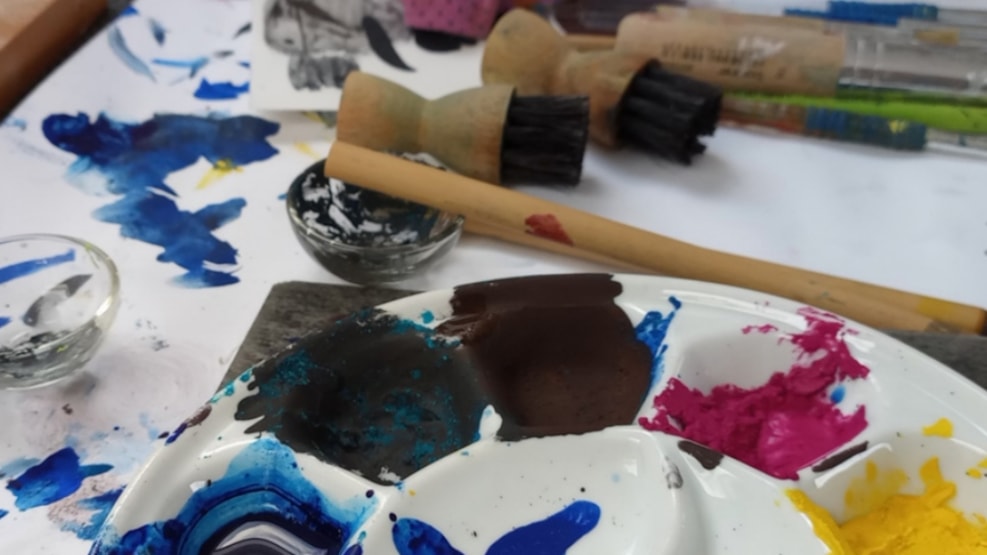 Hildas Atelier - kopi
Hilda Kieseritzky opens up in her studio on selected days during Easter.
Welcome to open study in Hilda's Atelier during Easter.
Come and look Hilda over the shoulder. Currently, she works with woodcuts in a technique originally from Japan. The pigments for the printing colors are bound with rice porridge, and on the open study days she will show how it can be done technically.