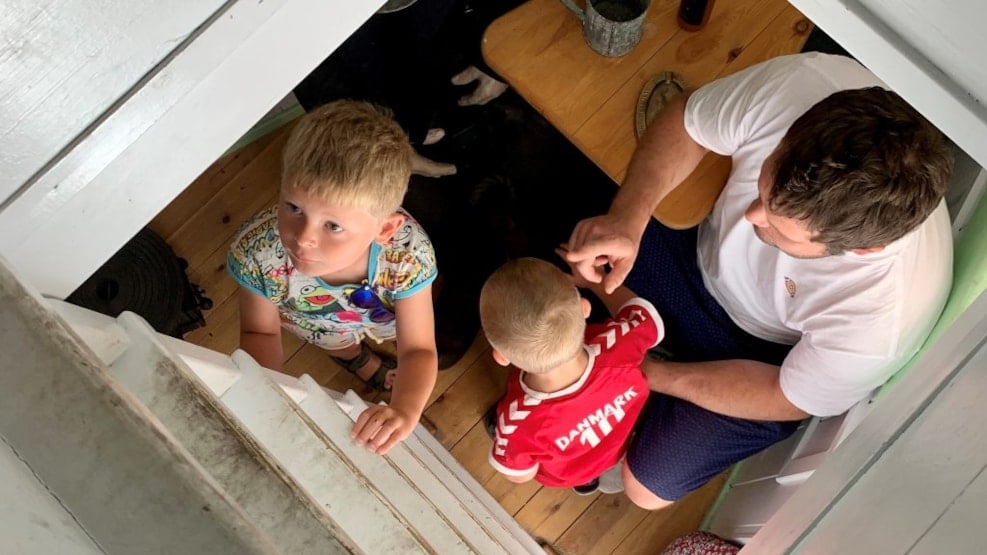 Indoor fun for children at the Marstal Maritime Museum
Ahoy skipper! Marstal Maritime Museum is of course also for children. Here you get tips for indoor activities.
The museum section at Marstal Maritime Museum contains a large number of "childish" elements. Here are tips for indoor activities that are fun to embark on on a rainy day:
For example, look at the exciting model ships, stand at the helm of a coaster yourself, climb into a hatch and check out the many curious things that have been brought home from distant lands.
During the school holidays, there is free ship building from recycled materials in the basement (while supplies last) - let your imagination run wild and get on board cardboard, paper, wood, buttons, feathers, and anything else that you glue on there.
In the museum's discharge book, you will find a good friend in Anker (anchor), with whom you can solve small tasks all the way through the museum and thus learn more about ships and seafaring. You can even get a tattoo and a new name - just like the real sailors when they are at sea!
When you have finished looking around the museum and the weather is good for outdoor play, the museum also has many fun activities outside:
You can board the good ship Martha, that lies safely in the museum's yard.
The museum yard also contains a playground where you can try different types of maritime elements. You can, for example, climb up a tall mast and look out at "the world".
You can also enjoy brought food in the yard, where tables and chairs have been set up.