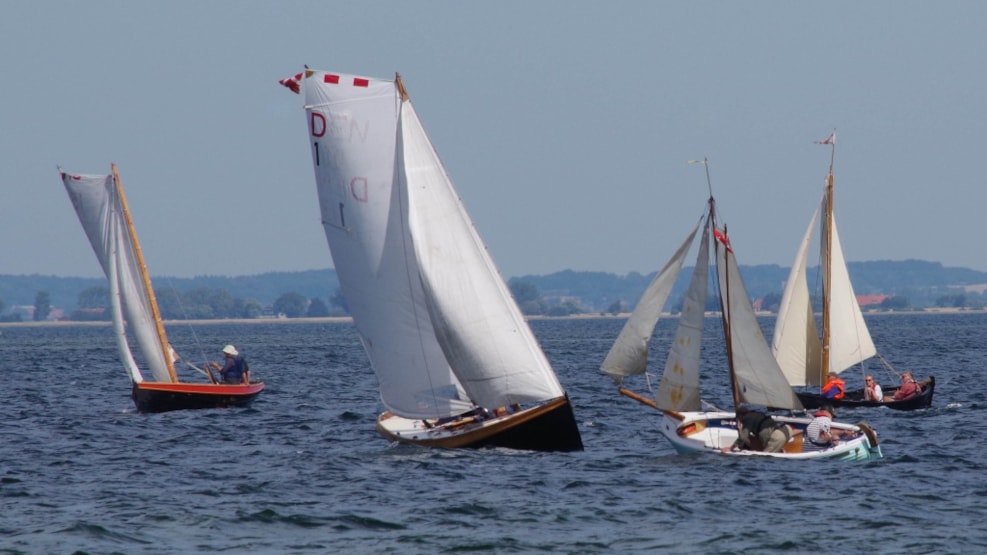 International Small Boat Regatta in Ærøskøbing.
All types of designs in classic vessel design are invited to the Small boat festival in Ærøskøbing Old Port.
Maritimt Center Ærø holds the Ærø International Dinghy regatta every year in August.
All types of construction are welcome, the main criterion is that the design and mode of operation express classic open work and coastal vessels. Ie. without a definite cabin.
The races will take place outside Ærøskøbing harbor, so there are good spectator seats on the quay At the same time as the event, there is a jazz festival in the city so we can guarantee an enjoyable evening filled with cosiness and communal dining.
Information about registration comes when the event approaches.