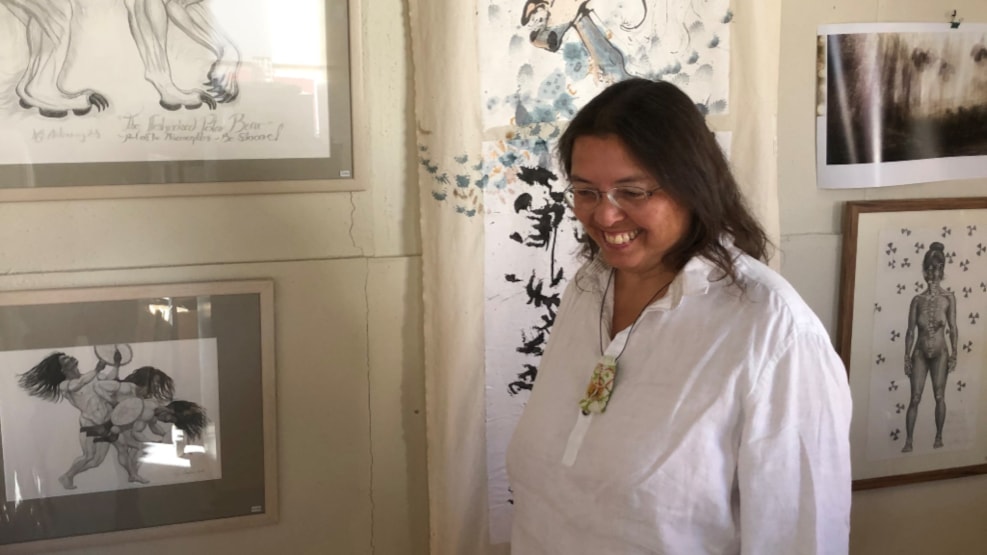 Open shop at visual artist Naja Abelsen
Visit the Danish / Greenlandic artist Naja Abelsen in her studio and gallery in Ærøskøbing.
Fine art artist Naja Abelsen lives and works in Vestergade 74. Educated at the Danish Design School in 1996. Exhibition Active and accept orders.
Gallery open most of the year, may be out of town, call first to be sure. During the winter season, working on the 1st floor: please go in and calling up the stairs.