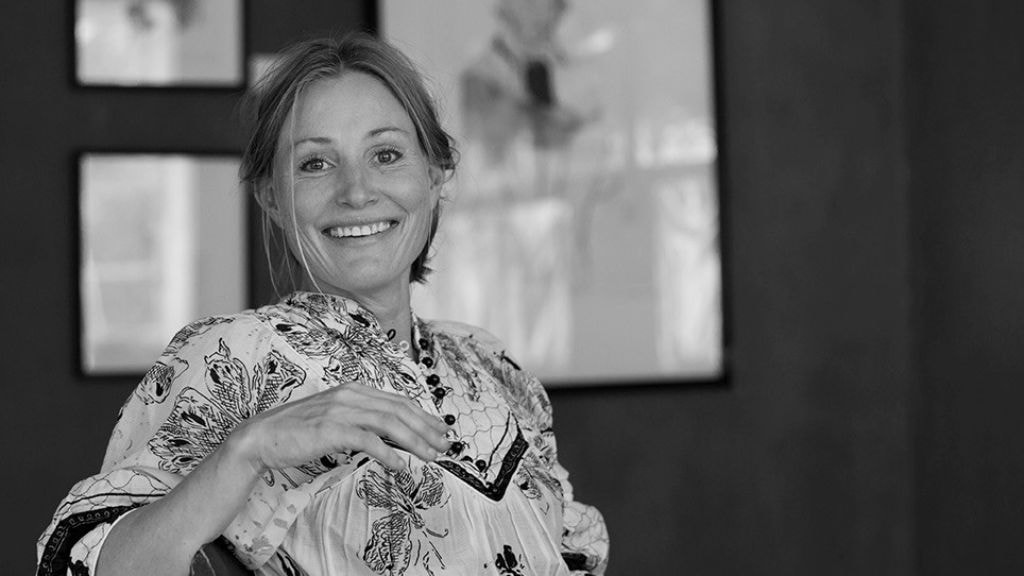 Open shop at visual artist Stine Hedegaard Andersen
Visual artist Stine Hedegaard Andersen invites you inside her studio on the harbour in Ærøskøbing.
Stine was educated at the Royal Danish Academy of Fine Arts 1995-2001 and has lived on Ærø since 2018.
She works with the sensuous accessibility of paper in collage form and drawings, where the human figure is the consistent element.
Stine also works intuitively without any prior sketch or fixed frame. "In the playful and uncontrolled work process is where the brutally honest imagery emerges. The fine aesthetics against the grotesque", she says. Stine also doesn't name the works, as she wants you as a viewer to make your own visual interpretation.
The choice of material ranges widely from ink, acrylic, charcoal, ink, pencil and diverse paper.
When you are invited inside Stine's studio, you get the opportunity to hear about her work processes and thoughts that precede the creation of her works. She will present you with a number of finished works on which your conversation can be based.
Opening hours
Stine's studio is generally open Monday to Friday from 9AM to 4PM and also on selected weekends. However, we will always encourage you to call her and make an appointment.