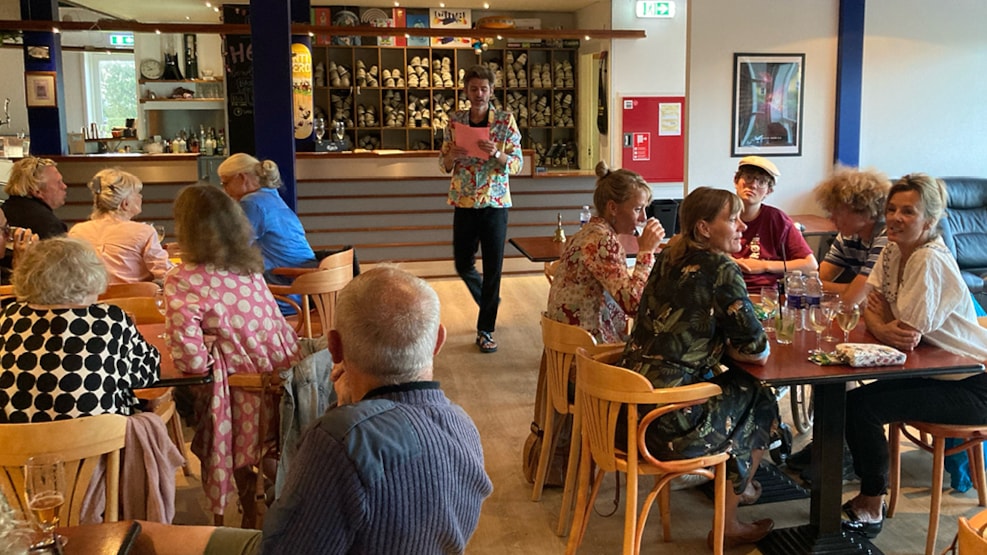 Pubquiz at Hero Bowling
Whether you're a quiz or cocktail aficionado, or just love fun and mischief with familiar and new cheerful faces, the pub quiz is for you!
On Saturday, October 21st, you are invited to a pub quiz at Hero Bowling.
As usual, with quizmaster Pierre-Alain at the helm and cocktail-hero Tom Hassett behind the bar.
This evening, Hero Bowling has collaborated with Creutz Bookstore, who will contribute an exciting category to the quiz.
The quiz will be conducted in English, and everyone is welcome. There will be prizes for the winners, so make sure to have your knowledge and quiz skills ready.
Hero Bowling opens its doors at 7:00 PM, and the quiz begins promptly at 7:30 PM.
Price including a welcome drink: 80 DKK in advance and 100 DKK at the door.
Book your ticket in advance by sending 80 DKK via MobilePay to 202452 (NOTE: Limited to 30 seats, first come, first served!).