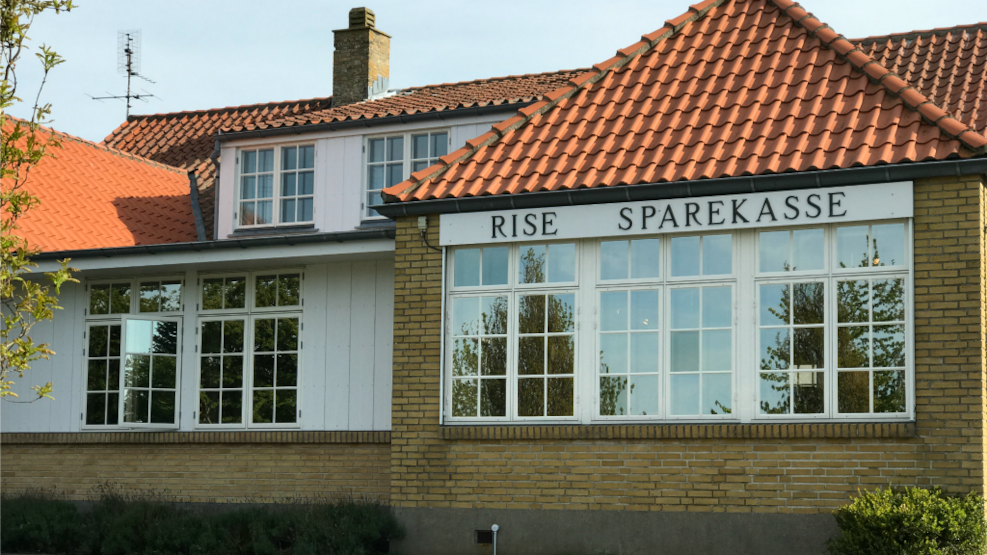 Rise Sparekasse
Local savings bank located in the middle of the island. Here you can withdraw money from an ATM.
Rise Sparekasse is a local and independent savings bank with 160 years of experience.
It is a modern financial institution that offers its customers serious and competent advice with competitive products at competitive prices. Here, the customer is at the center, based on the individual's needs and situation. Relational, local proximity and personal service are highly valued.
Rise Sparekasse has branches in Rise, Flemløse and Svendborg, but serves customers throughout Denmark. In addition, they are always available online.