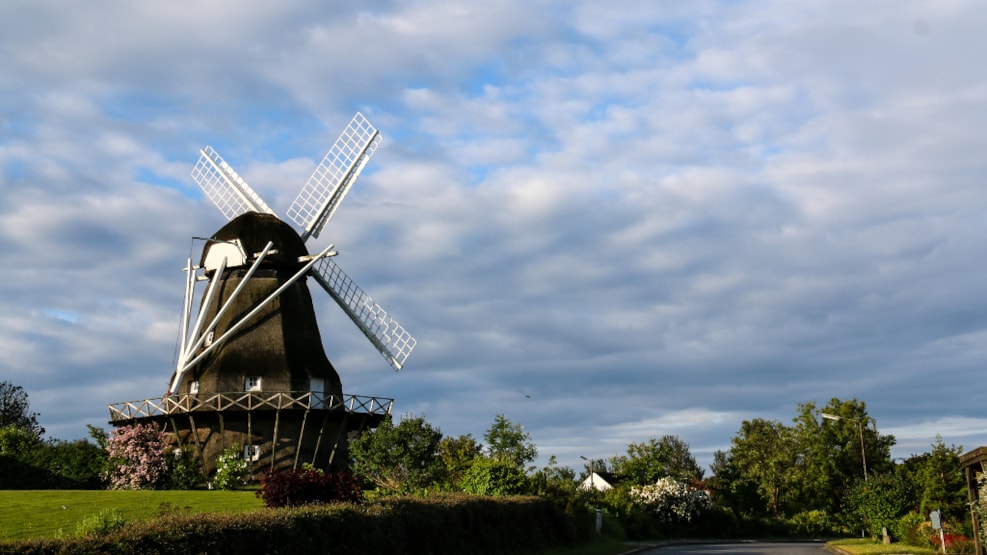 Søby Mill
Make sure you stop by Søby Mølle when you are in Søby. It is open daily and you can go to the top and look out over the city.
Søby Mølle (mill) is an octagonal, Dutch mill, built in 1881, and was originally located outside the city. It was built to relieve Vester Mølle, which is close to Søbygaard.
The mill has been designated as a building worthy of preservation on Ærø.
In 2021-22, the gallery at Søby Mølle was renovated. The mill is located on a green area with tables and benches that makes a nice spot to bring a lunch basket.
Søby Mølle is open daily in July, August and September from 8 am to 4 pm. The entrance fee is DKK 20 per person (Euro 3) and children under 18 are free.
Stop by and look in and look out. From the first deck (1st floor) there is access to the outside gallery, from which there is a view of the city, the harbor and the water.
Søby Møllefond
Søby Mølle is maintained by Søby Møllefond, which has existed since 2019 and is responsible for three 19th-century mills along the Archipelago Trail and on West Ærø, namely Søby Mølle, Vitsø Nor Pumpemølle and Vester Mølle at Søbygaard.