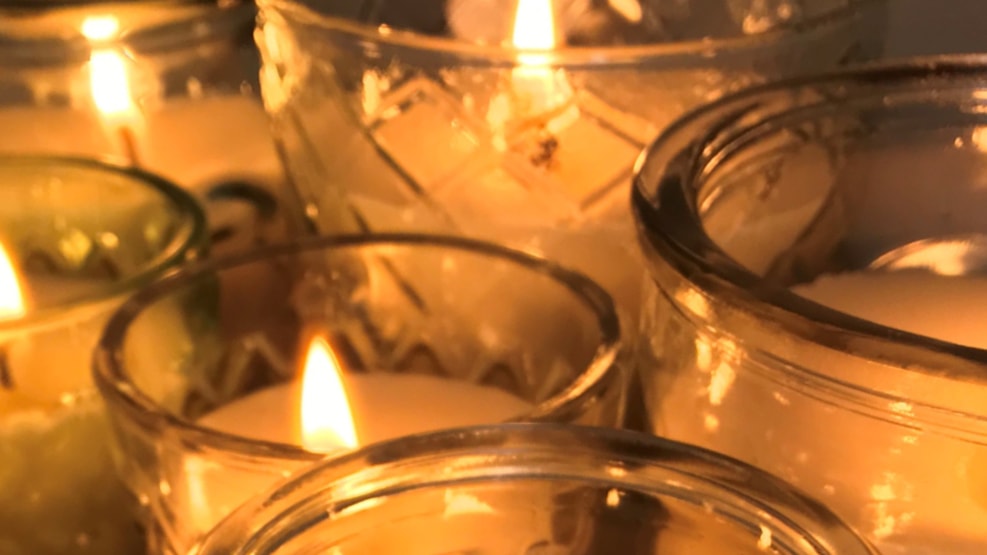 Soyalys i genbrugsglas
Create a cozy atmosphere with the beautiful handcrafted soy candles in recycled glass.
In the idyllic village of Tranderup, Anja Valente resides and in her small roadside stall, she sells charming hand-crafted soy candles.
All these beautiful candles are cast in recycled glass, with the aim of creating the most sustainable production possible. Each piece of recycled glass is carefully selected, and all the candles are intricately and carefully crafted in Anja Valente's own home on Ærø.
Soy wax is fantastic, and if you burn your soy candle correctly, you'll experience a longer burn time compared to a regular candle of the same size. The beautiful color and gentle scent are entirely natural and are particularly suitable for people with allergies. These candles create a pleasant and soothing atmosphere, enhancing the ambiance in your home.
Come by Tranderupgade 7 and explore Anja Valente's impressive selection of soy candles in the roadside stall outside her house.