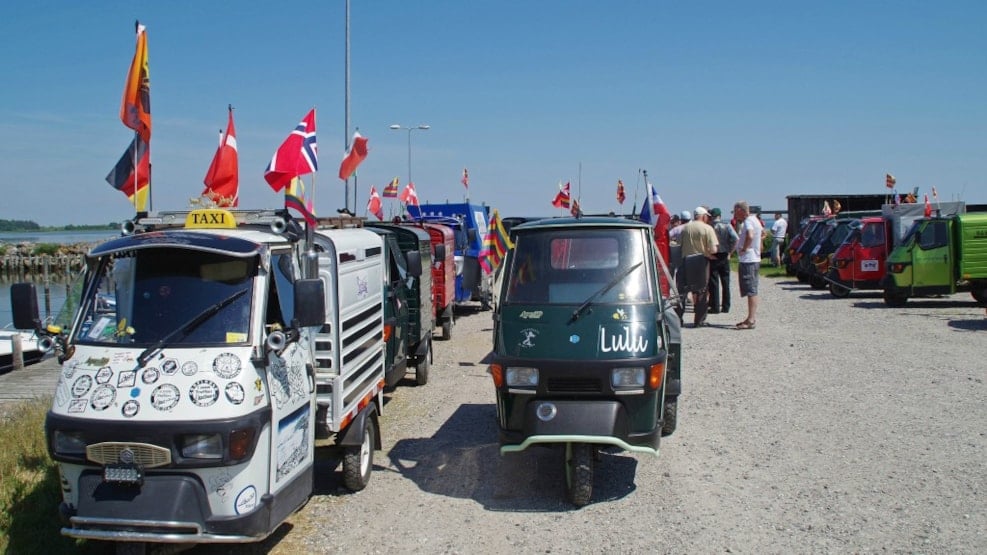 Tuk-tuk rally on Aeroe
Every year Tuk-tuk fans and owners flock to Ærø to participate in the Tuk-tuk rally.
The little cars that many of us know. Eg. Taxi services in India are called both bees and tuk-tuks and Piaggio monkeys, as the official name is. In 2022 the small bees will gather in Søby for the recurring tuk-tuk rally. The rally started in 2010 and participants come from all over Europe.
For many participants, the rally has become a tradition where they meet new and old friends and present their latest ideas for car decoration. No two bees are alike: you will find both small trucks and minicampers and generally festive colors.
The tuk-tuk rally is always a joyous event!