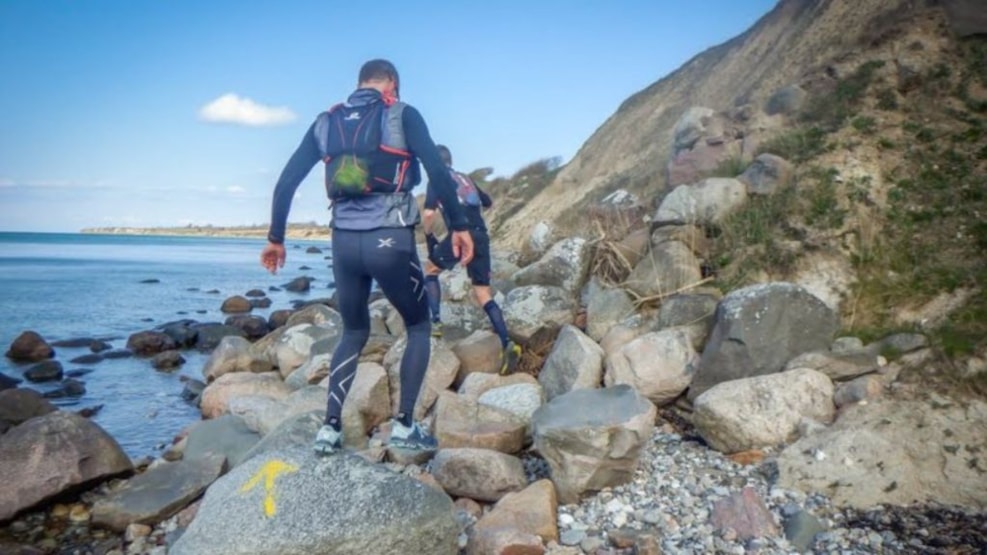 Ultrarun Ærø Route 66
Join Ultraløbet Route 66, where you get around Ærø's most beautiful stretches. The terrain is hilly and the hills are steep; just something for you who want to challenge yourself and your running form.
 Ultrarun Ærø Route 66. The Ultra race at Ærø. The route is 66 km long.

 The race starts in Marstal at Ærøhallen and follows the new coastal path on the south side of Ærø out to Søby by Vitsø, where it meets the Archipelago trail. 
 Here you run towards Marstal past Ærøskøbing on Ærø's north side along the Archipelago Trail.
  
 The route is approx. 66 km long
  
 You can register as a solo runner or you can make a relay team of 2 or 3 runners, where you change in the depots.
  
How is the route?
  
 The surface of the route is highly varied covering both asphalt, beach, trail tracks, hills etc. 
 A few places olong the Archipelago trail, you just have to climb over a fence, but since it is a public path, steps will be taken on piles.
  
 The route is marked with the Archieplago Trail signs and new signs for the coastal path. So keep an eye on where you run.
 Where the race management finds there may be an additional challenge, additional signs will be put up.
  
Depots
  
 There will be 2 depots on the route, approx. at 24.3 km and at 44.3 km.
 In the depots there are Coca Cola, Energy drink, water, sweets, bananas, salt, chocolate, cake etc. In the 2nd depot there will also be sandwiches with ham and cheese
  
 NB. There are no plastic mugs in the depots, so folding cups must be brought along.