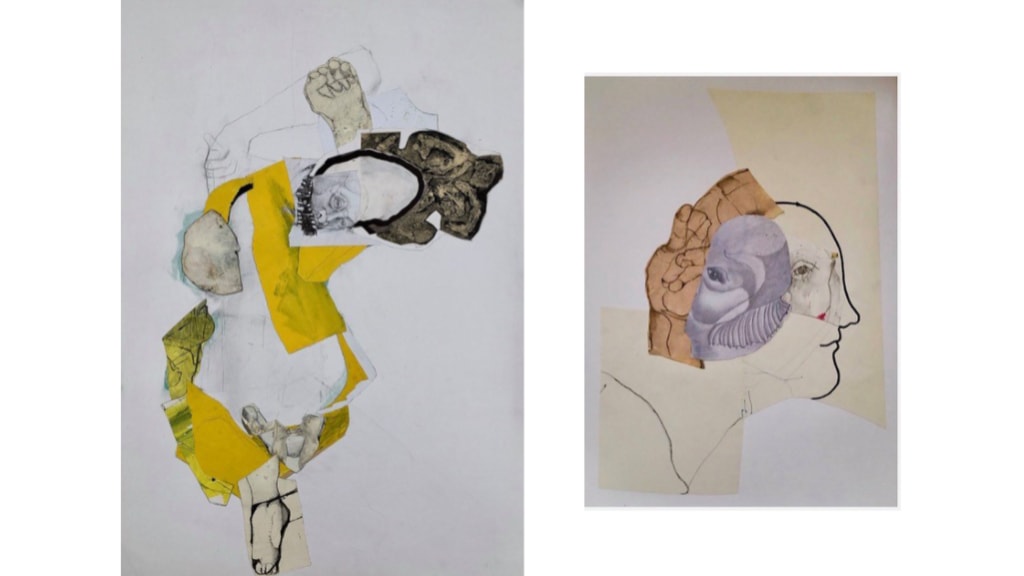 Visual artist Stine Hedegaard Andersen
Artist Stine Hedegaard Andersen presents and sells own works in Vestergade in Ærøskøbing.
Artist Stine Hedegaard Andersen works with the sensuous accessibility of paper in collage form with pure drawings.
Where the figure of man is the consistent element.
Timeless and open image spaces create and make up the figure, Like a liv puzzle. In stead of representing an actual person, they represent feelings or states of mind which inevitably intrude into your mind and in mysterious ways are recognisable.
The figure presents itself for inspection and becomes some kind of mirror and an entry into the rear of the human facade. With confidence they confront us with intimacy and unresolvedness.
Where themes such as sorrow, fear, sexuality, innocence denial and vulnerability are brought up. Stine Hedegaard
Andersen works intuitively. Without any previous draft or fixed frame. In the playful and uncontrolled work process
is where the brutally honest imagery emerges.
The fine aesthetics is against the grotesque. The works have an easiness and at the same time a heaviness which can be difficult to shake off. The artist wishes the viewer to respond to the imperfect man and demystify the many layers we hold, consciously or unconsciously. The choice of material ranges widely from ink, acrylic, coal, drawing ink, lead pencil and various types of paper. The works are not titled as the artist
prefers the audience to have their own visual interpretations.
Open all days of the week. Call and get an appointment on tel. +45 24 47 98 92.