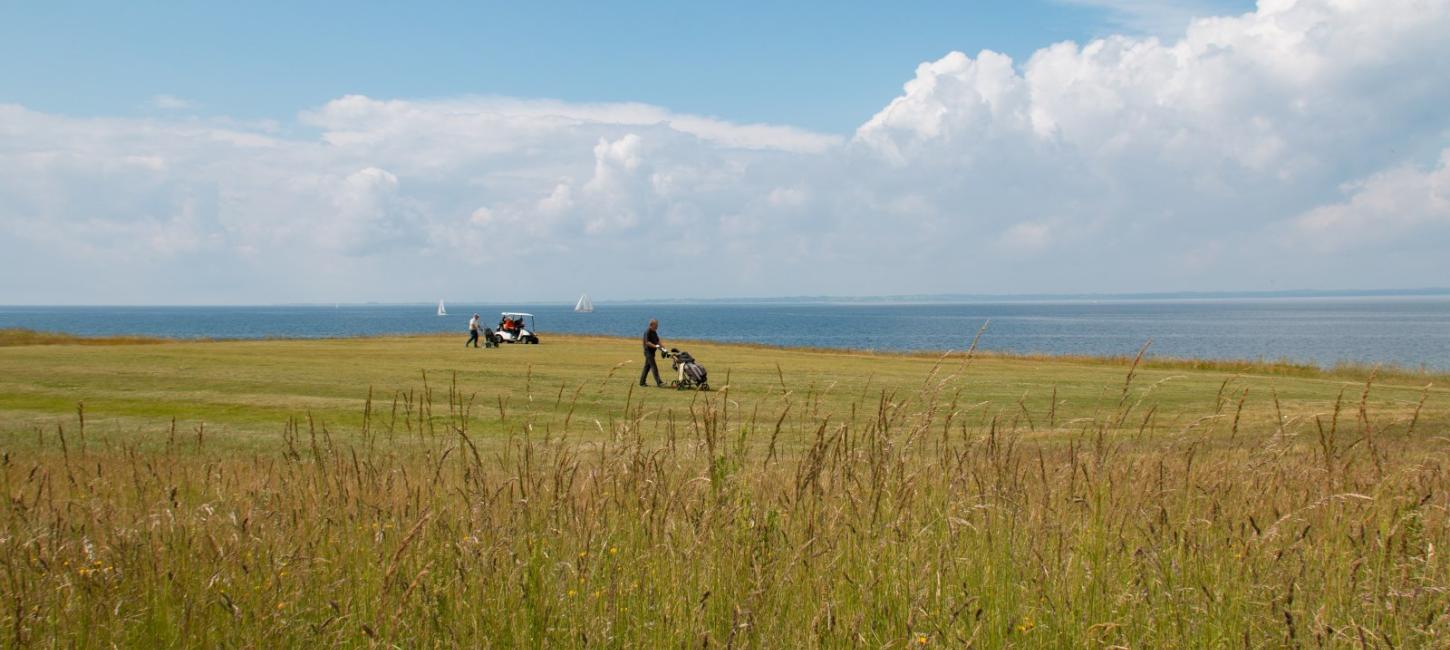 Golf with a view on Ærø
On Ærø you will find Denmark's only seaside course with sea views from all greens.
Ærø's 18-hole golf course is located on the northern tip of the island surrounded by the sea on three sides with Skjoldnæs Lighthouse right in the middle.
The course is the kind of seaside course that you would normally have to go to Scotland or Ireland to experience.
The view is spectacular, and especially in the summer when a myriad of ships in the Baltic Sea and the South Funen Archipelago passes by on their way around Skjoldnæs Lighthouse.
The ships are often so close to the shore that with no wind you can hear people talking on board.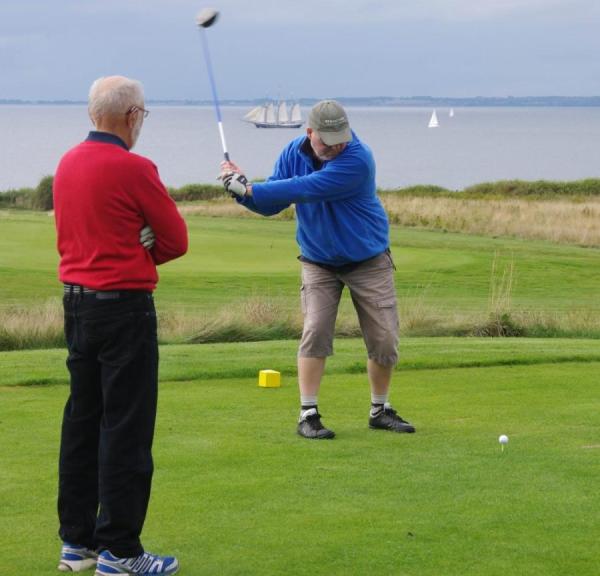 Photo: Ulla Friborg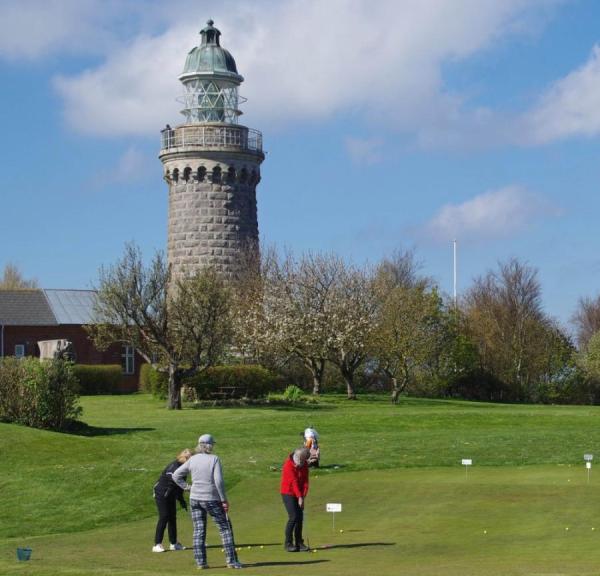 Photo: Ulla Friborg
A round  of golf on the course is a very special experience, that you should treat yourself to when a golf lover, and many guest players return again and again.
The first 9 holes are situated on the south side of Ærø, and the last 9 holes  behind Skjoldnæs Lighthouse on the northern tip of the island.
The challenges are many - both going out and back, and especially when it is windy. You must also beware of the many protected dikes, but the course is manageable  to play for most golfers.
Treat yourself to a visit - if nothing else, then at least to enjoy the view.
Would you like to play Denmark's perhaps most beautiful golf course?
You can easily get to play our unique golf course. You can buy a one day greenfee as well as a flex or full membership of Ærø Golf Club.
Learn more on Ærø Golf Club's website.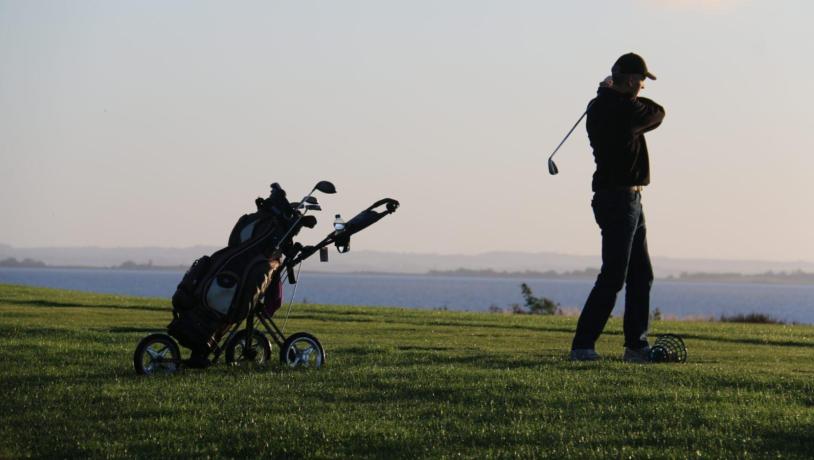 Photo: Bjørg Dalheim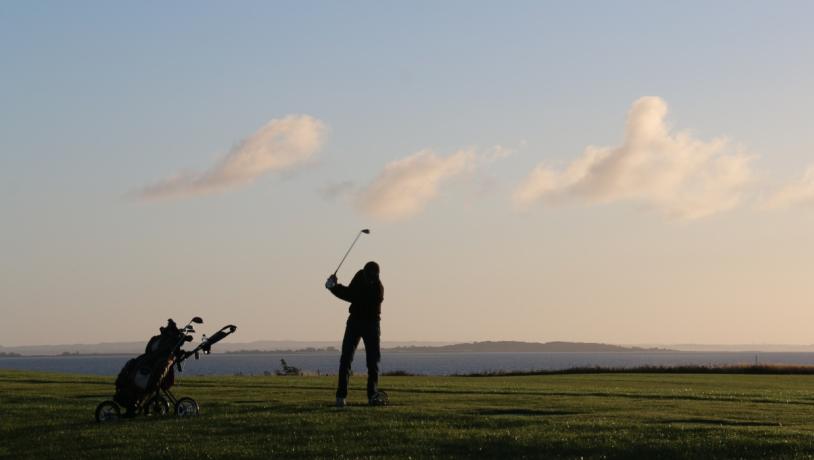 Photo: Bjørg Kiær