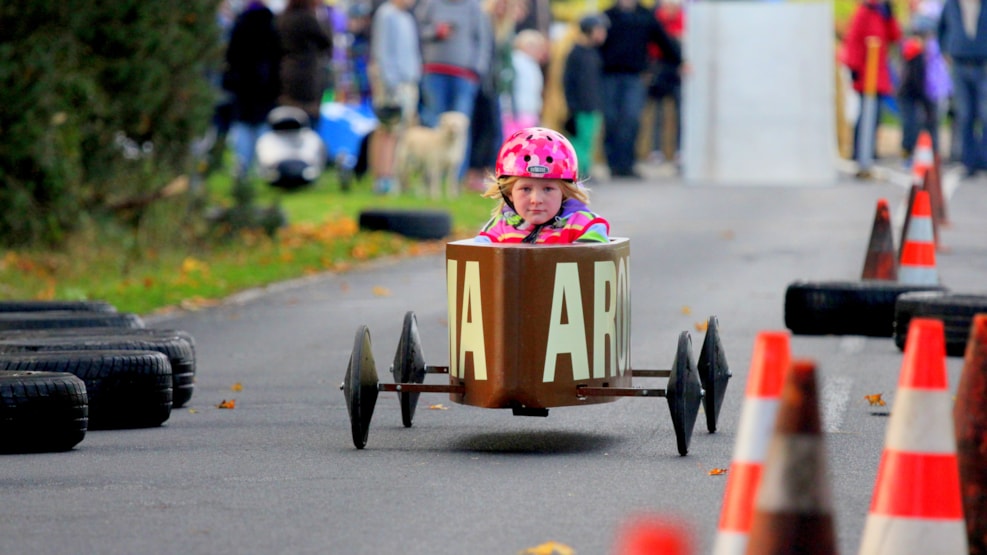 Ærøskøbing Grand Prix
The school holiday in the autumn is best spent on Aeroe! Racing!
Children from all over Denmark - and some from abroad - participate in the Ærøskøbing Grand Prix every year - and the number of participants increases year by year.
That's no problem, because then more soapbox cars will just be built.
All cars are built on Ærø, sponsored by companies from Ærø - and a single sponsor from Funen.
One by one, the children (ages 8 to 16) ride, driven only by the speed that the high ramp gives them - and driving technique!
It can be run on a single day, or all days from Monday to Friday throughout the autum holidays.