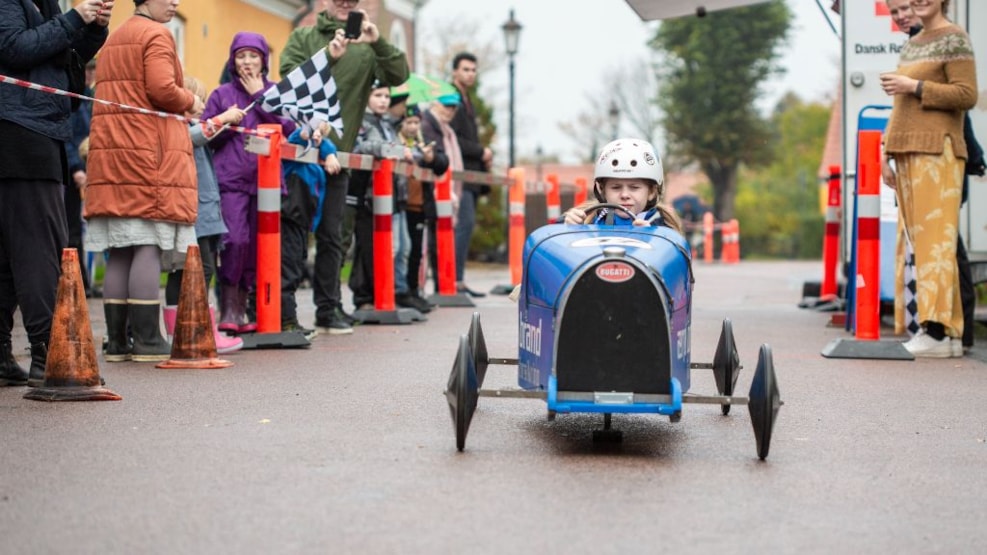 Ærøskøbing Grand Prix
The school holiday in the autumn is best spent on Aeroe! Racing!
Children know this to be true: No computer game is necessary - nor is TV!

Children from all over Denmark - and some from abroad - are participating in Aeroeskoebing Grand Prix - and the number of participants is increasing every year. 

All cars are built on Aeroe and sponsored by Ærø/Funen companies. 
Sandbags ensure that all cars have exactly the same weight, so the competition is equal to all children regardless of weight.
One by one they race - children aged 8 to 16 years - only carried by driving techniques and the speed at which the high ramp gives them. 
Children can compete a single day or every days from Monday to Friday in week 42
Registration per e-mail to aeroeskoebinggrandprix@gmail.com