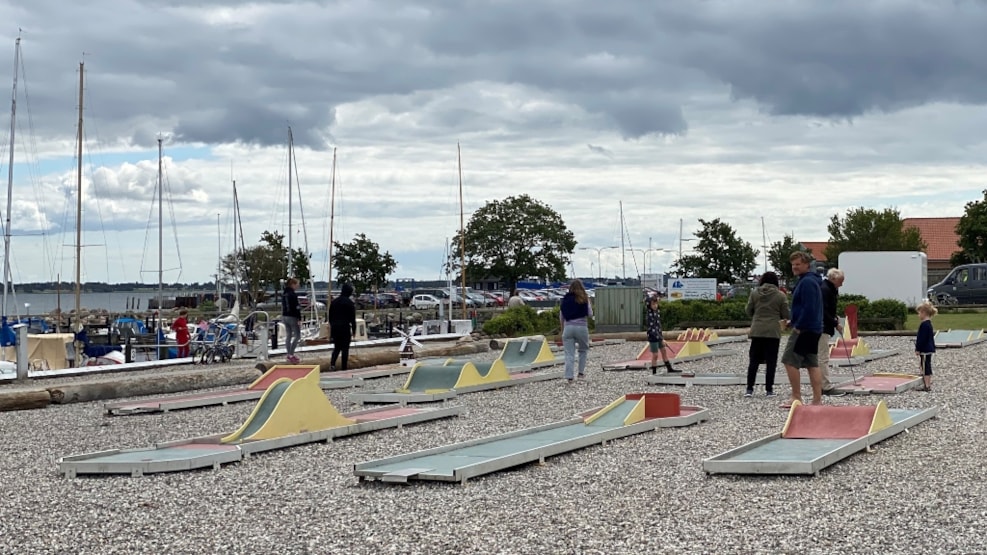 Ærøskøbing Minigolf
Seasonal Miniature golf with a view to the Archipelago.
Are you ready to challenge your family or friends in a miniature golf game?
Then you have the opportunity at Ærøskøbing Mini Golf, in the middle of Ærøskøbing Marina. Here are the nearest neighbors, besides a lot of sailboats, a nice playground and the small summer cafe KaRo, which offers coffee, cake, paninis and snacks.
Opening hours in Juli:
Monday - Thursday: 7am - 7pm
Friday - Sunday: 7am - 8pm