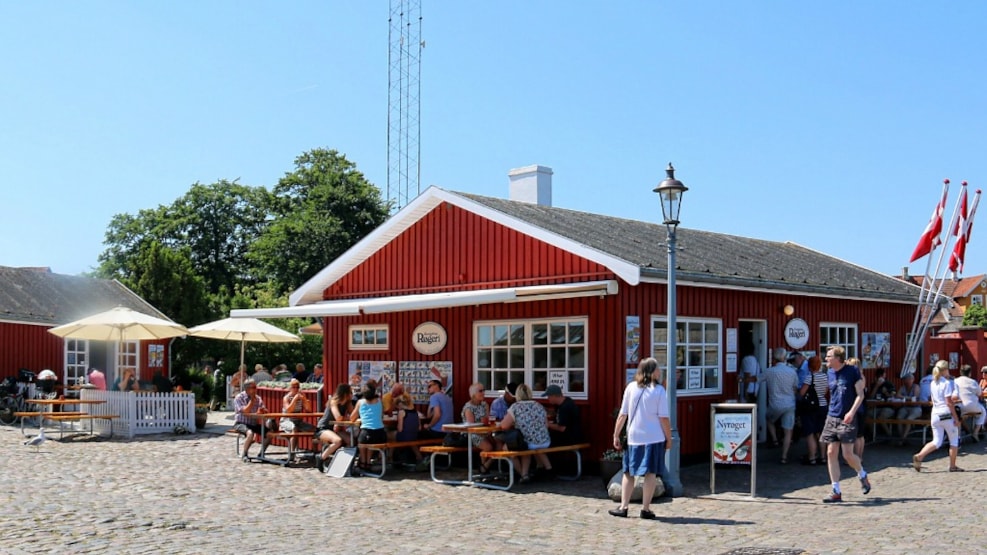 Ærøskøbing Røgeri and café
Freshly smoked fish for your lunch every day of the week in Ærøskøbing Røgeri and Café.
At Ærøskøbing Røgeri you can enjoy hot smoked herring fillet, mackerel fillet, trout, trout, salmon, halibut and escolar or smoked prawns with garlic, a marinated herring fillet or smoked eel.
Everything can be served with bread and butter; green salad or potato salad and to go with this, you can buy draft beer, wine, water and maybe a schnapps - or the Aero specialty a riga. You can also buy coffee, perhaps with cake, a cappuccino, a cafe latte, hot chocolate with whipped cream or an ice cream.
Take home
You can also buy smoked goods to take home - they have travel packaging.
All the smokehouse's menus can be taken as lunch on your Ærøtur and on the ferry trip.
NOTE
Ærøskøbing smokehouse is a seasonal restaurant. Therefore, check the website or Facebook for current opening hours.