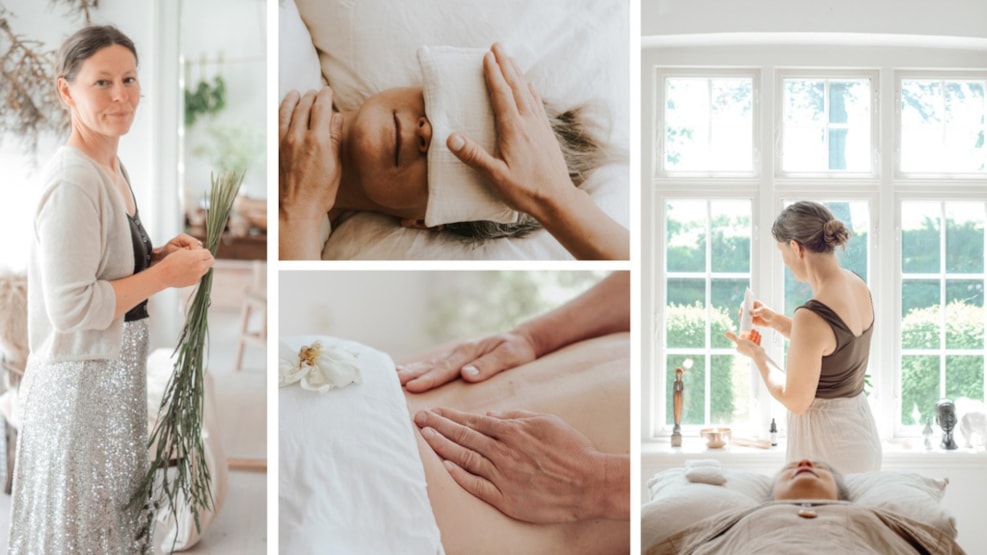 A.M. Nourishing Nature
Spoil yourself with natural skincare products, tasty herbal teas, and holistic treatments.
At A.M. Nourishing Nature, Anne Metka offers various treatments and products based on a holistic, natural, and sustainable approach to the body, mind, and soul.
Anne Metka is a certified Reiki practitioner and instructor, psychological counselor, herbalist, and Lomi Lomi massage therapist. She provides individual treatments, different signature massages, Reiki sessions, coaching, individual consultations, and workshops focusing on well-being and balance.
To complete your experience at A.M. Nourishing Nature, you can pamper yourself with Anne Metka's own handmade skincare products and delicious herbal teas. These products are crafted to indulge you, delight your senses, and nourish your body.
All products are made with loving hands and sustainable materials, using organically grown ingredients and environmentally friendly packaging in decorative glass or paper.
You can find all products at Den gamle Isenkram in Ærøskøbing as well as in Anne Metka's own clinic. Anne Metka offers treatments in her clinic or online if you don't live on Ærø.