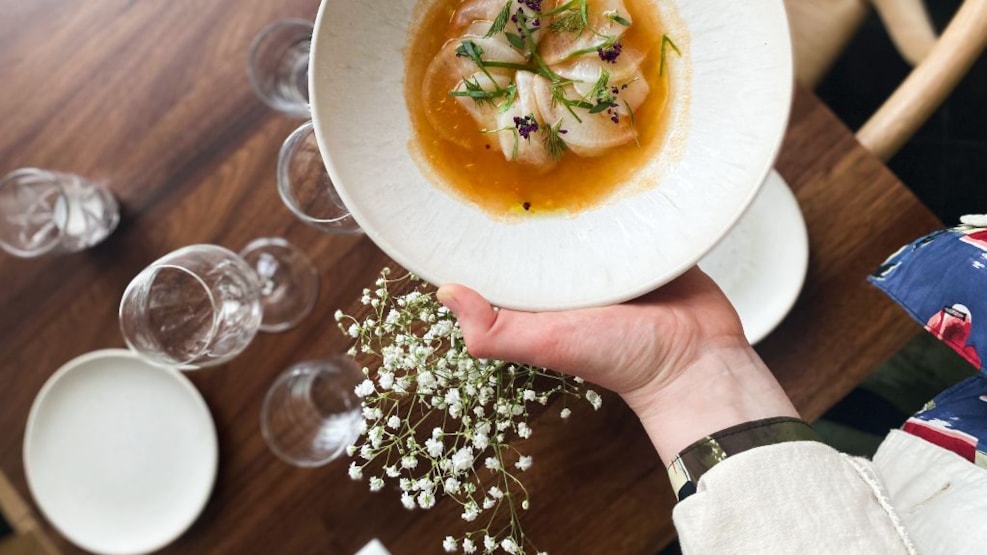 Arnfeldt Restaurant
Manja and Ariel deliver gastronomy at a high level at Restaurant Arnfeldt in Ærøskøbing.
At Arnfeldt Restaurant, the menu is based on several elements; the French food scene, the Danish coziness and life on Ærø.
The host couple, Manja and Ariel, invite chefs from all over the world to experiment in the kitchen, and the guests can thus enjoy different, small dishes - depending on the chef of the day.
Keep up to date with their guest chefs on Instagram.
You can also spend the night at Arnfeldt's lovely hotel.