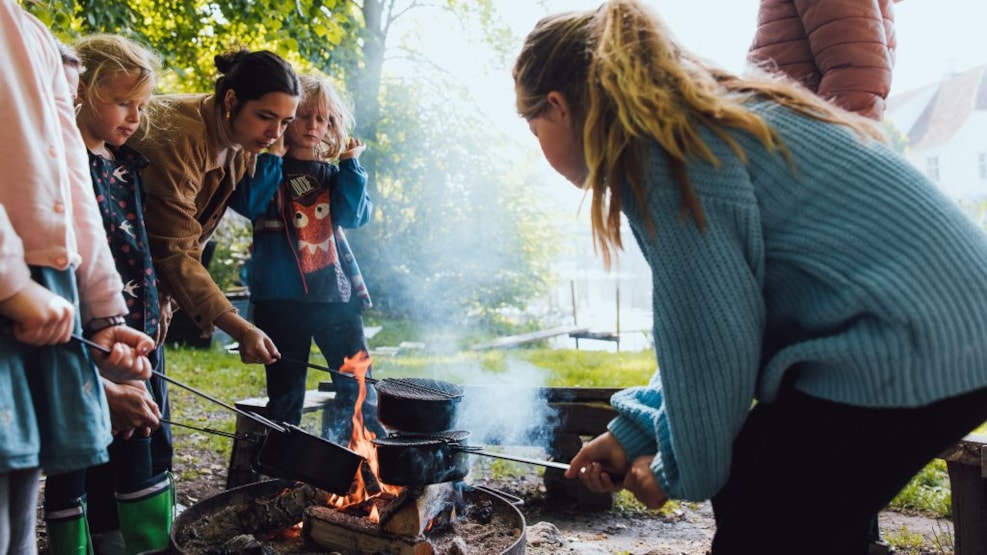 Autumn vacation at Søbygaard
An autumn vacation with treasure hunts, kite workshops, and apple pressing in the courtyard at Søbygaard.
Enjoy your autumn break at Søbygaard, where the week offers everything from kite making and treasure hunts to apple pressing and autumn treats over a campfire.
Two of the week's activities are kite making and treasure hunts. In the kite workshop, you can create your very own kite and watch it soar over Søby Volde. The treasure hunt will take you around Søbygaard, where small clues are hidden, leading to a treasure.
On Tuesday and Wednesday from 11 am to 2 pm, there will be traditional apple pressing. Bring your own apples (and a container if needed) and experience the nostalgic process of pressing them into delicious apple juice in the courtyard.
In Café Søbygaard, you can step inside and warm up, try their warm paninis, Hattesen's licorice confections or some hot cocoa.
Søbygaard and all activities are open every day during the autumn break, and all activities are included in the entrance fee.