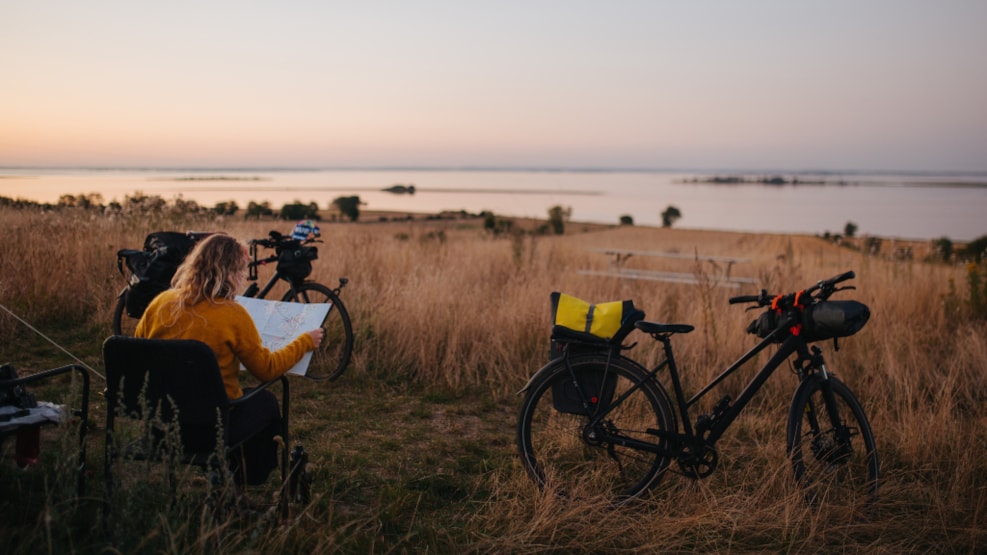 Bikeroute 91
On this route between Søby and Marstal you have the pleasure of cycling all the way along the southern side of the island with vue over the open Baltic Sea.
The route of 30.5 km is relatively flat and it takes you past some of Ærø's most beautiful scenery. From Søby you will pass Vitsø, where there is an unusually rich birdlife, and the route continues from narrow narrow roads to Denmark's first flourishing village, Bregninge.
You will pass the spectacular nature area Voderup Klint, which has a note of national attraction. It is obvious to take a break at the viewpoint at the top of the 33 meter high cliff where you can see Germany on a clear day. From there, the route continues towards Ærø's southernmost point, Vejsnæs Nakke, and the 1000-year-old fortress, Sankt Albert.
Towards Marstal, the route follows the waterfront at the Drejet dam, which was set up in order to drain 700 barrels of land in Gråsten Nor.
In the north you can experience Denmark's perhaps largest concentration of wild orchids, the protected May-goat tree in May. The route ends in the skipper city of Marstal. On this local Baltic route, it is first and foremost the nature experiences and Marstals maritime history that stops breathing from most cyclists.