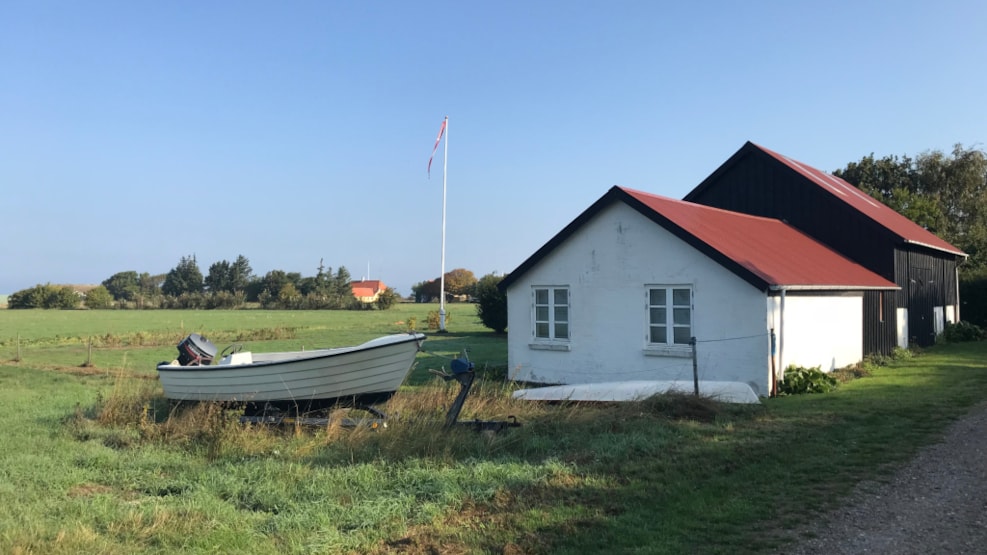 Birkholm
The island Birkholm is situated in the middle of the archipelago south of Funen. 
There are far more houses on Birkholm than there are residents. Many houses, which today are holiday homes, are owned by people from all parts of Denmark who spend a lot of time maintaining them. The Birkholmers are called the French of the archipelago because they are so easy on good mood, partying and dancing!
Today, most houses are holiday homes, but many are used throughout the year and are nicely maintained. Now only a few people live on the island, and it has hardly any future as an actual, independent island community.
Although the milkmaids' laughter and the children's play have long been history, you can sense a dense atmosphere in the small town around the street pond.
A small, faithful crowd of residents, who were born and raised on the island, affectionately keep alive the old traditions of the island and have a watchful eye that everything is intact summer and winter.
Many yachtsmen enjoy being in the marina, where there is room for 40 boats. At the harbor there are shelters and tent site. Otherwise, Birkholm offers limited accommodation facilities, but there are opportunities to rent the well-functioning assembly hall for companies, camp schools, etc.
There are no restaurants on Birkholm, but you can supply yourself with ice cream in the town's small shop, where fresh water is also fetched.
Often there is also home baking on frost, knitwear and a small selection of books and sweets.
The Nature
Birkholm is a pleasure for walkers; the island is dominated by open nature areas, and only on the town dike and in the town are there trees. Between the houses grow many fruit trees.
The beach is in most places narrow, rocky and with shallow water depths. Only a few places have a clean sandy beach. Especially southeast of the harbor, the beach meadow goes all the way to the sea.
It is the lower, coastal, humid areas that are the most exciting bird sanctuaries. In late summer, up to 4000 whooper swans shed their feathers around Ærø and Birkholm. It is something of a sight when so many swans lie and dove in one and the same place.
For the sake of the dikes and wildlife, visitors to the island are advised to stay on roads and trails and be aware that dogs are preferred to be kept on a leash.
Therefore - dear visitors - enjoy Birkholm's nature, but do it with care ..!