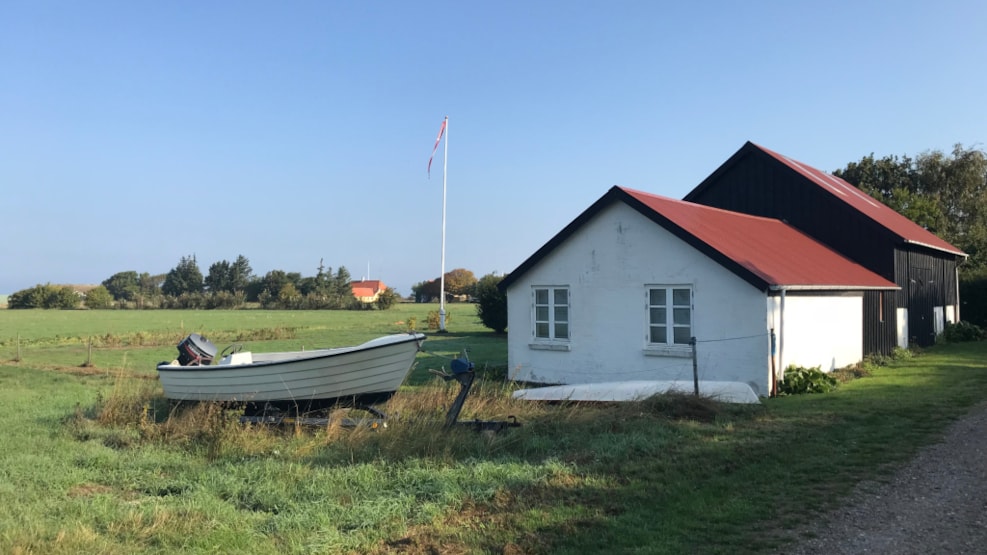 Birkholm
Hop on Birkholmposten and visit the micro-community, Birkholm - one of the smallest inhabited Danish islands.
There are far more houses on Birkholm than there are residents. Many houses, which today are holiday homes, are owned by people from all parts of the country, who spend a lot of time maintaining them.
The Birkholms are called the French of the archipelago, because they are so easily in a good mood, party and dance! A small, loyal group of residents, who were born and raised on the island, devotedly ensure that the old traditions of the island are kept alive and keep a watchful eye that everything is intact summer and winter.
Many yachtsmen enjoy berthing in the marina, where there is room for 40 boats. At the harbor there are shelters and tent pitches.
There are no places to eat on Birkholm, but you can get ice cream in the town's small take-away shop, where you can also get fresh water. Often there is also homemade frosting, knitted goods and a small selection of books and sweets.
Read more about Birkholm here
Ærø is part of the South Funen Archipelago Geopark and Birkholm is one of nine locations of geological value on Ærø. Read more about the Geopark and Ærø here