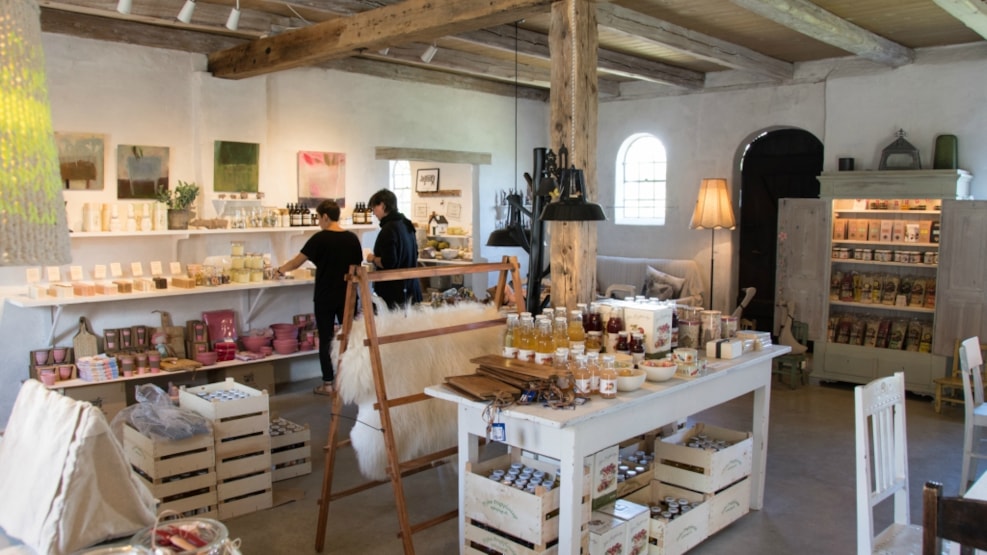 Blåbær Gårdbutik
Welcome to the Blåbær farm shop in Ærøskøbing. Large handcraft shop - home & garden. Here, the focus is on quality, animal welfare, sustainability and ecology.
Aesthetics, nature and quality are key words in Blåbær Gårdbutik, a large lifestyle store where
you can shop all year round - also via webshop.
The farm shop i located in a charming, three-lane farm from 1850, on the south side of Ærøskøbing, with just two minutes walking distance from the town square.
Here you can experience the farm's authentic atmosphere while shopping for wellness, handicrafts for the house and garden, toys, delicacies, personal gifts, etc.
In the rural surroundings of the farm shop, there is plenty of opportunity to take a break, also with children - they also have pet-friendly animals.
In summer you can enjoy cold drinks, ice cream, coffee and cake.