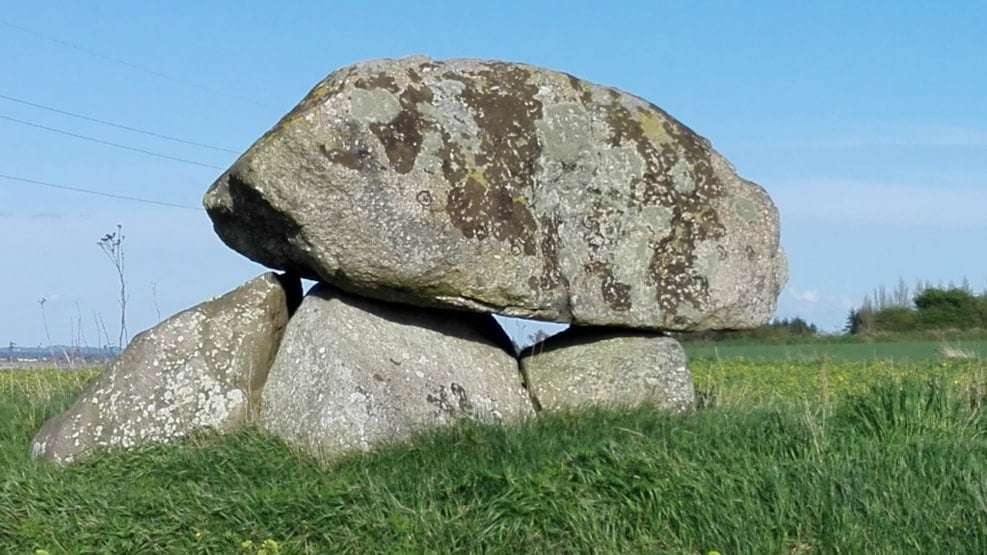 Brynkehøj ved Stokkeby
The Dolmen is from the Early Bronze Age raise between 3500 and 3100 BC.
You arrive at Brynkehøj by following the dirt road opposite Lille Stokkebyvej 2, 5970 Ærøskøbing about 1 km. The Passage grave is located on a private land, but with respect for the farmer's crop you can get up to the hill most of the year.
The return is the same road as you came, as the rest of the road is a private road.
Dogs must be leashed