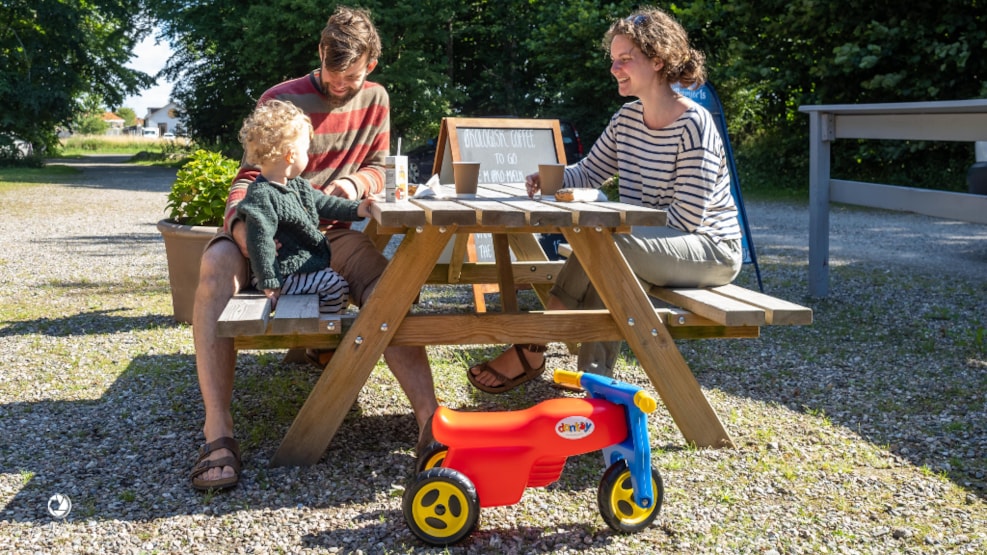 Café at Marstal Camping
Barista coffee and cake to go from Marstal Camping's Café.
Nestled among the trees in Egehovedskoven, close to the lovely beach with the beautiful bathing huts at Eriks Hale, you'll find Marstal Camping's Café, adjacent to the campsite.
Whether you're at the beach to swim, catch crabs, or out for a walk in the forest, feel free to drop by the café at the forest's edge. Here, you can enjoy a great cup of barista coffee, a delicious ice cream, and other sweet treats. You can also purchase freshly baked morning bread and delectable cakes for your breakfast table.