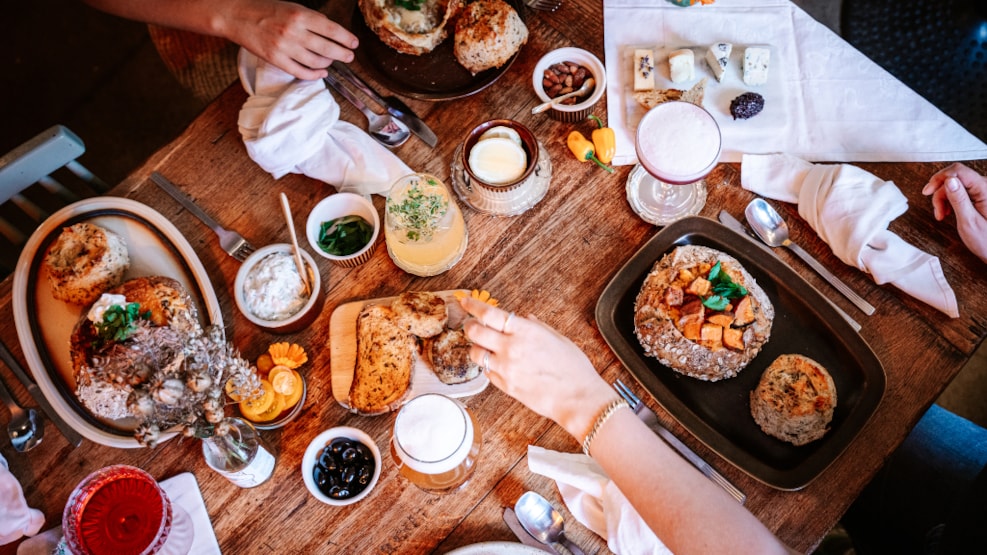 Café Marstang
Café Marstang is just a stone's throw from Marstal Harbor and is made up of two young girls with a passion for good food and the local community.
The menu at Café Marstang consists of breadbowls; hollowed out sourdough bread filled with soups and stews, coffee & cake, and of course delicious drinks and good wine.
We often like various events such as live music or quiz nights that contribute to the good atmosphere at Marstal Harbor.