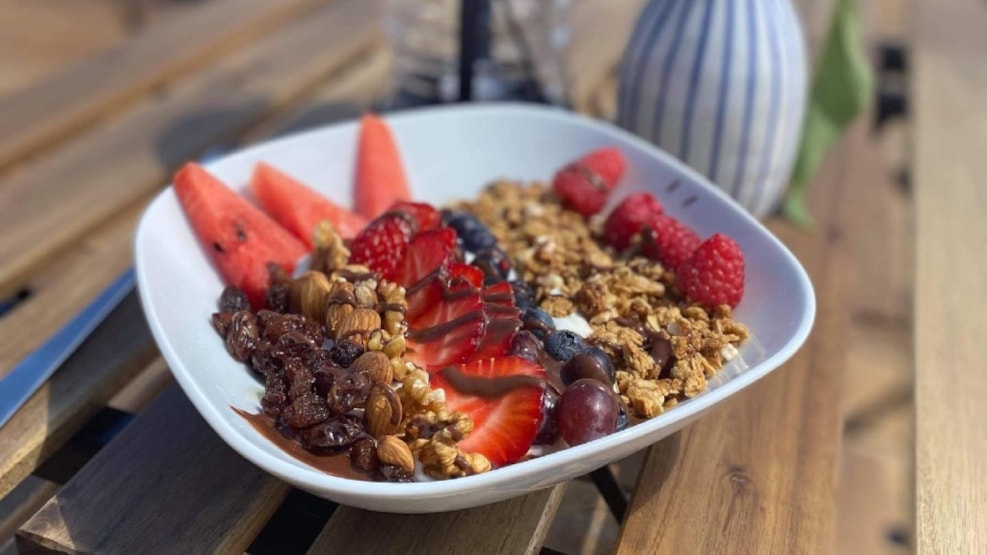 Café Skipperly
Take the kids to the Skipperly cafe when you visit Skipper Park.
Ahoy landlubbers - and welcome to Café Skipperly.
With a view of the sea, the beach huts at Eriks Hale, and the many lovely ships in the Marstal marina, Café Skipperly is located in connection with the maritime playground Skipper Park.
Here, children can have a blast on the bouncy castle in the playground, while adults enjoy a lovely Ærø summer day with one of the dishes from the versatile menu, a good cup of coffee, or something cold to drink.
You are welcome to visit the café without paying admission to Skipper Park.
Café Skipperly is a seasonal eatery. Therefore, check their Facebook for current opening hours.