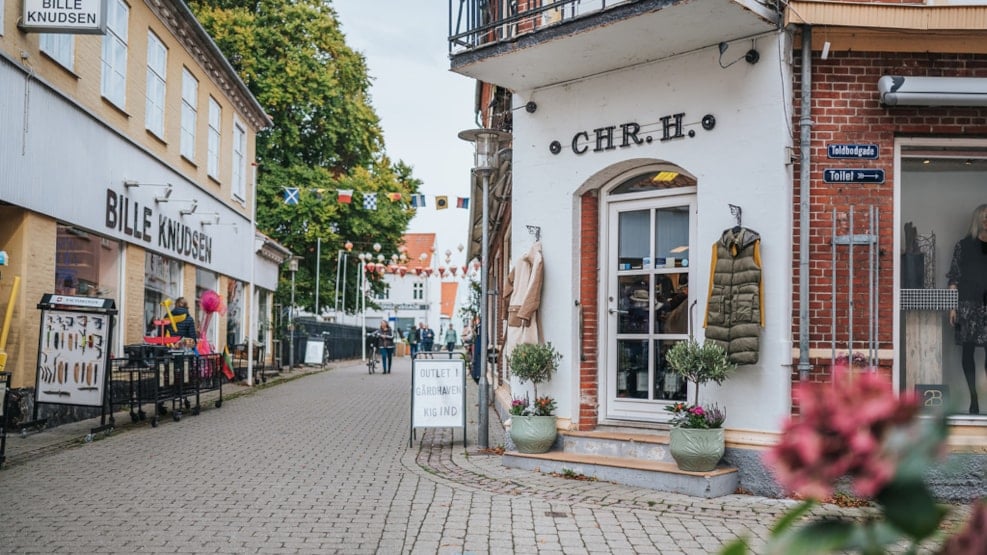 Chr. H.
At CHR. H. in Marstal they carry clothes and accessories for ladies and gentlemen of all ages. 
At CHR. At H. Marstal you can buy clothes for all ages - for everyday life, parties and work. They have a large selection of brands, and range widely from Selected, Jacks, Bison, Sunwill, Boswell, Skovhuus, Lau Rie, House of Soul, Jensen, Creme, B. Young to Kansas.
At CHR. H. they can also print your logo on virtually any kind of clothing, and you can have your logo embroidered on it.