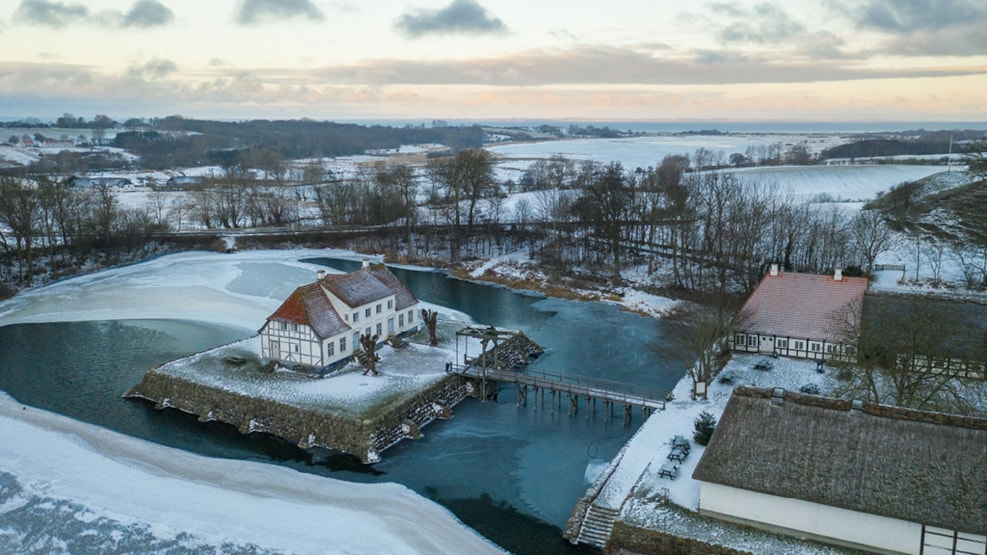 Christmas Market at Søbygaard
Come to the Christmas market and art exhibition at Søbygaard.
The Christmas lights are lit when Søbygaard, in collaboration with Iværk' Ærø and the Ærø Kunsthøjskole, invites you to this year's Christmas market.
Explore more than 25 exciting stalls with Christmas decorations, tasty local produce, leather and yarn, crafts, and much more.
During the day, local musicians will fill the rooms with the sounds of Christmas, and of course, you can also participate in Søbygaard's various Christmas activities. Perhaps Santa Claus will also make an appearance during the day?
When hunger strikes, you can find lunch and other treats for both young and old in the various food stalls.
The Ærø Kunsthøjskole will take over Søbygaard's hunting lodge and transform it into an art exhibition as a conclusion to their high school program. It will be an unparalleled experience as the participants move in with art installations and performances in the old castle.
The Christmas market and the art school exhibition primarily take place indoors, with a few stalls outdoors.
Parking: Please use Søbygaard's parking lot in the curve towards Lille Søbygaard.
Would you like to have a booth at the Christmas market? Write an email to Iværk' Ærø at lokaltmad@gmail.com.