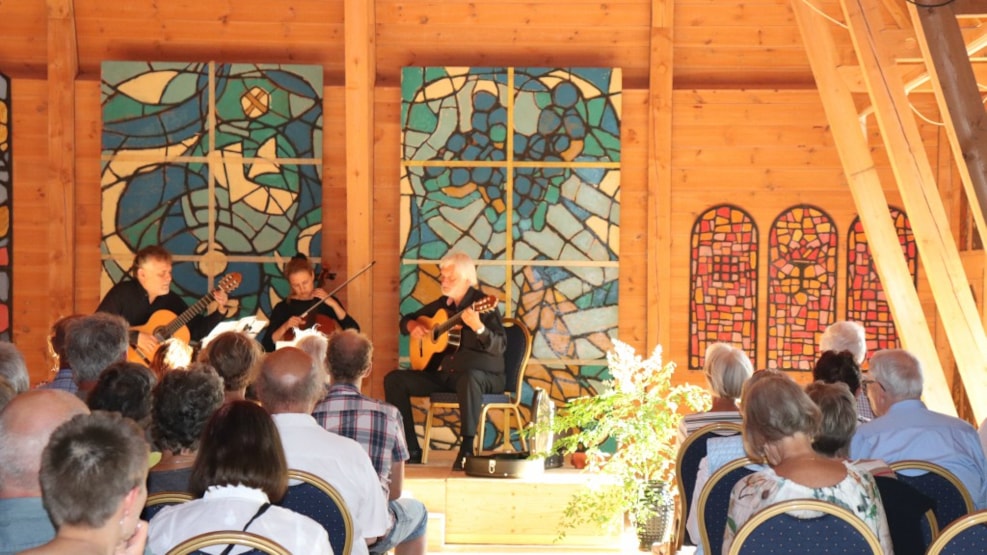 Classical concerts on Søbygaard
Every spring and summer, the manor house Søbygaard on Ærø opens its doors to a string of classical concerts.
The Søbygaard concerts are a string of wonderful classical concerts from May to the end of September.
They all take place in the most beautiful surroundings at the old manor house Søbygaard in its beautiful concert hall decorated with glass mosaics by the artist Havsteen-Mikkelsen.
The Søbygaard concerts are organized by volunteers from the association Søbygaards Venner (Friends of Søbygaard), and any profit from the concerts goes to the operation and maintenance of Søbygaard.
This year's program & tickets
See this year's program and buy tickets on the website of Søbygaards Venner.
Alternatively, you can buy tickets at the door one hour before the concert or order tickets by phone Monday and Thursday between 9 and 9.30 am.