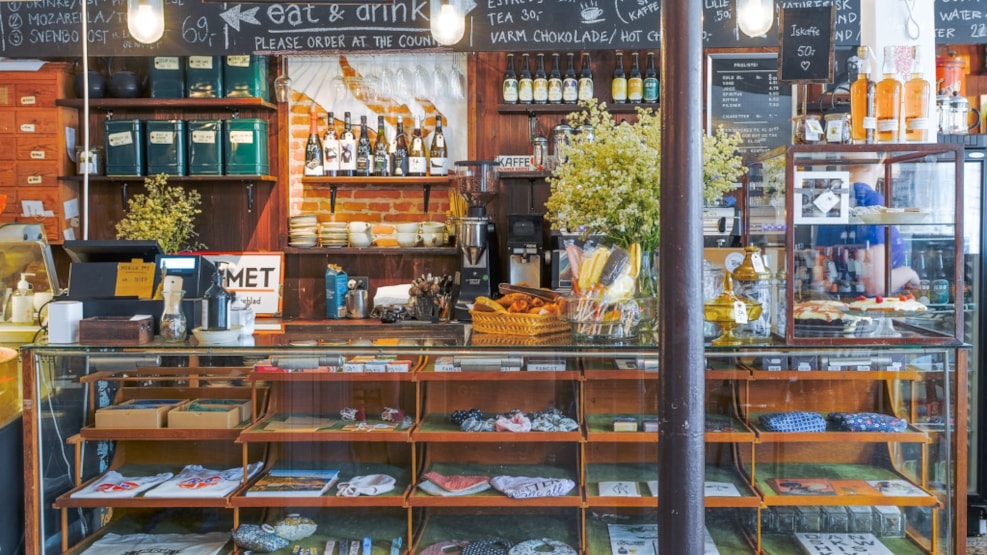 Den Gamle Købmandsgaard
Welcome to Købmandsgaarden, a cozy shop & café with local products. Pop by and enjoy lunch and the authentic ambience in the heart of Ærøskøbing. 
Den Gamle Købmandsgaard is your go-to place on Ærø, if you're looking to buy local food specialties, local crafts and organic artisan meats of uncompromising quality. Den Gamle Købmandsgaard has everything your heart desires; whether it's for a well-stocked lunch table, a generous Sunday roast dinner - or as a gift box of goodies for that someone special.
In the shop Den Gamle Købmandsgaard you can, among other things. buy the local Hattesen Licorice confectionery, aerobic salts, local soaps, chocolates, beer and jams plus a sea of ​​tasty delicacies; Among other things, handmade organic delicacies from Hindsholmgrisen, local spiced sausages, rum specialties from AH Riise, specially designed Ærø t-shirts, ÆRØ WHISKEY and much, much more.