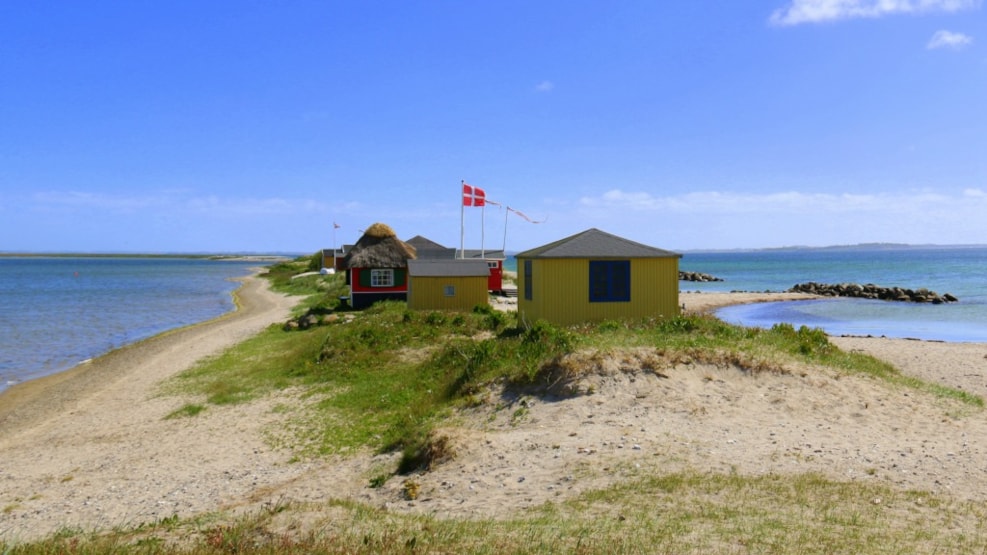 Eriks Hale Beach
Erikshale, which is located just outside the town of Marstal, is not to be missed; close to the marina and the camping site.
Eriks Hale shores are lapped by two bodies of water of very different character; Erikshale is a spit. On one side, you can bathe in the calm and relatively warm waters of 'Lille Hav', the shallow bay that divides the marina and the beach. On the other side lies the refreshing Baltic Sea.
Here can also be found in abundance Ærø's traditional beach houses.