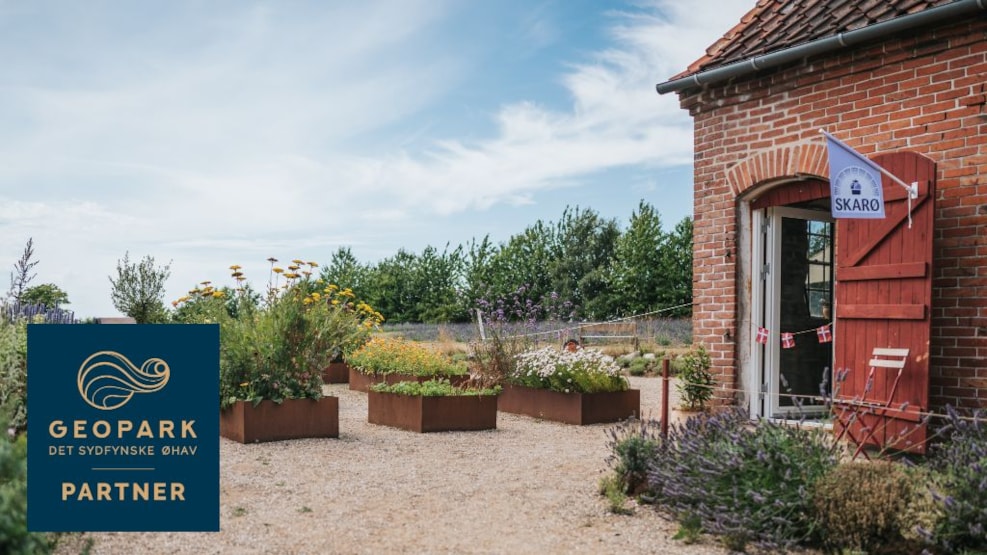 Farm shop at Ærø Soap Company
Organic soaps and bath products from natural ingredients, aerobic herbs and flowers from own breeding at Ærø Soap Company.
Ærø Soap Company (formerly Sæberiet) is beautifully and centrally located in the village of Bregninge and is an open and working soap workshop.
Come and experience how hot saponification takes place, and experience nature in the soap up close when you take a walk around the flowering garden, where John and Susanna pick up all the ingredients for their delicious and fragrant soaps and salts.
During the summer, the small workshop is open to visitors who are curious to experience what Ærø Soap Company is.
Stop by when you are on Ærø anyway - or contact John and Susanna if you are planning a trip with a larger group. They really want to open the doors and share their passion for soap and nature on Ærø with you.
Susanna is also the owner of Ceciliasminde Weaving Mill, which you will also find at the address.
Opening hours and online shopping
See opening hours on Ærø Soap Company's website where you can also buy soaps etc.
Partner with Geopark The South Fyn Archipelago