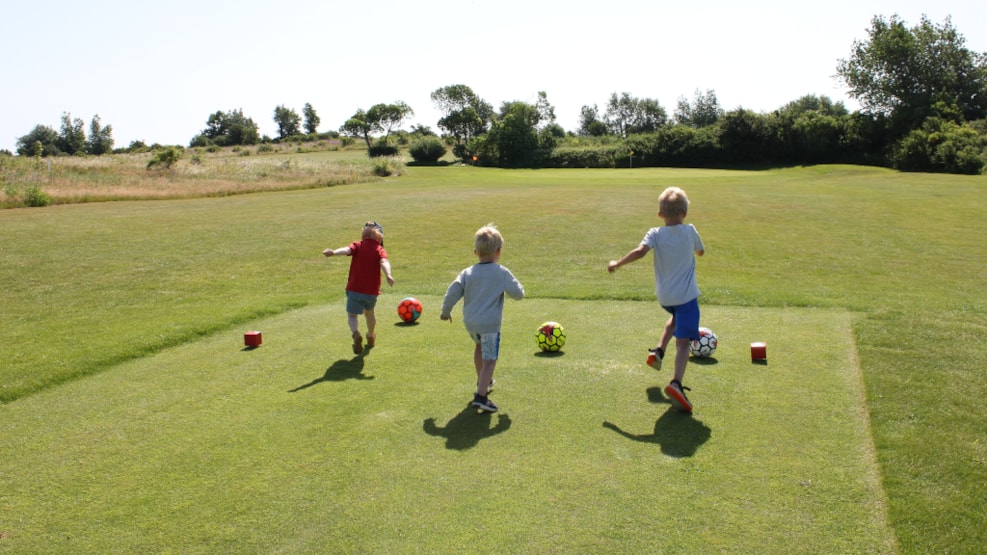 Football Golf
Now you can also have a unique experience on one of Denmark's most beautiful golf courses - even if you do not play golf. Take the family out on Ærø's northernmost tip for a game of football golf.
Ærø Golf Club welcomes everyone to our new football golf course
For DKK 75, - per person, you can try your hand at the best of both worlds. Footballs are included (limited number) but you are welcome to bring your own.
The course is open from about 9am-4pm every day, until the autumn.
Ærø Golf Club is one of the most beautiful seaside courses in Europe, and has a completely unique location, by Skjoldnæs Lighthouse, surrounded by sea on 3 sides.
The fun starts already on the beautiful trip out to Skjoldnæs Fy, which stands as a significant landmark for the golf course. The golf club has a clubhouse in the charming old lighthouse keeper's residence.