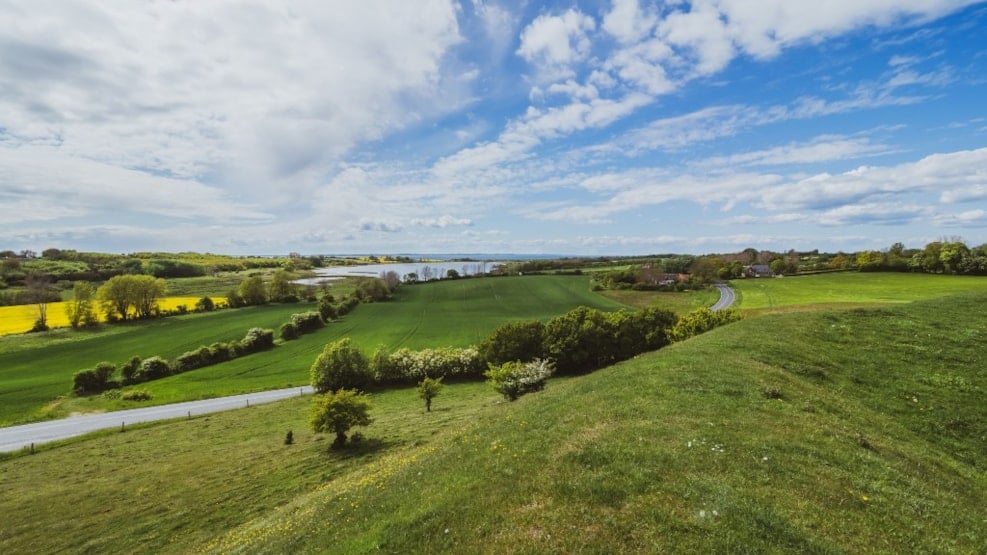 Hiking on the ramparts up to Vester Mølle
The hike over the ramparts at Vester Mølle gives you the most beautiful view.
To reach Vester Mølle you have to cross no less than three large ramparts. In the Middle Ages, the ramparts were used to defend themselves against enemies from the water side.
The highest point is 36 meters above sea level and along the way there are many beautiful viewpoints.
Use the small stairs or search the path and explore the steep hills where the sheep also graze.
Finally you reach Vester Mølle, where you can enjoy the packed lunch, while you look at the beautiful view over Vitsø and the South Funen Archipelago.
Length
The trip is a total of approx. 1.2 km (back and forth) and enormously hilly.