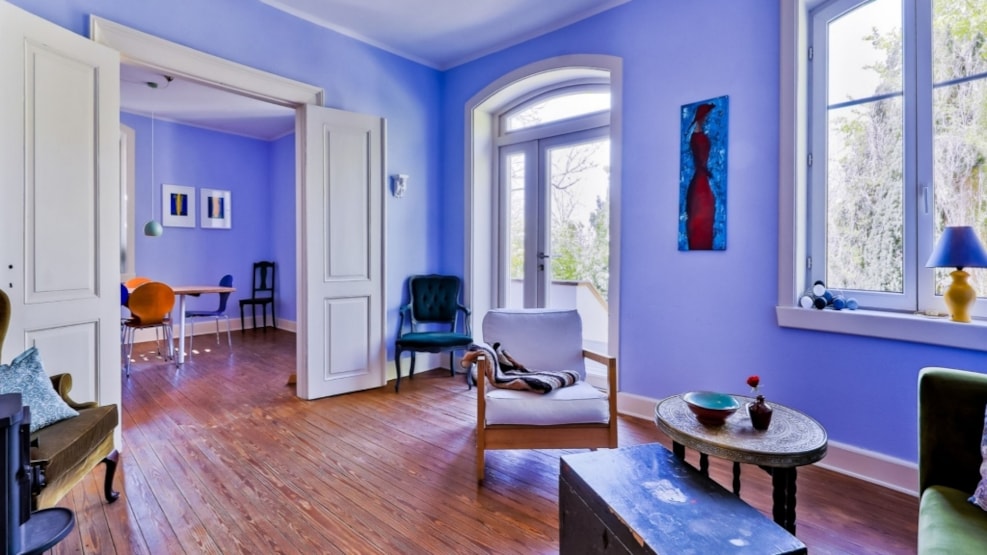 Holiday apartments at Skovby Old School -"Lejligheden"
Cosy holiday appartment situated in an original 1889-village school.
This holiday apartment is located on Vestærø, not far from the port town of Søby, on a former village school built in 1889.
The Apartment, as the holiday apartment is just called, spreads over 70 m2, and here you can be up to four people. Guests are welcome to use the courtyard, settle in the beautiful and lush garden and make a bonfire by the campfire.
Contact Skovby Gamle Skole for more details about this holiday apartment.
NB. If you are a larger group (up to 14 adults plus a couple of children), you can book the whole village school, ie. also the 150 m2 cottage, The House and the other holiday apartment the Annex.