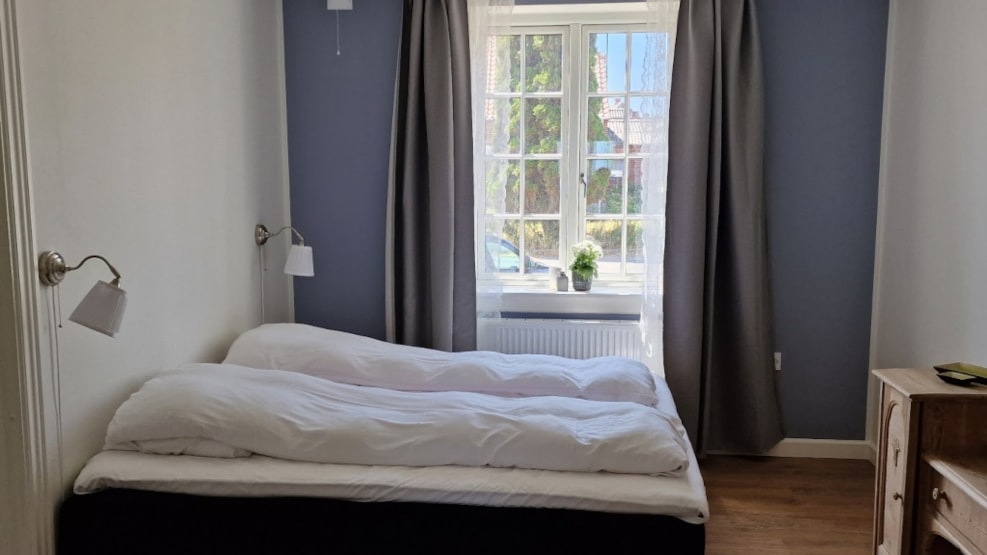 Hotel Udsigten - Holiday Appartments
Udsigten Holiday apartments in Marstal - peace and time for contemplation just five meters from the water.
All you will hear is the gentle lapping of the sea.
Udsigten Holiday Appartments in Marstal is literally right on the water's edge, with three beautiful 2-room apartments with kitchenette, bath and toilet (one with a sea view). Breakfast is included in the price, see current prices here.