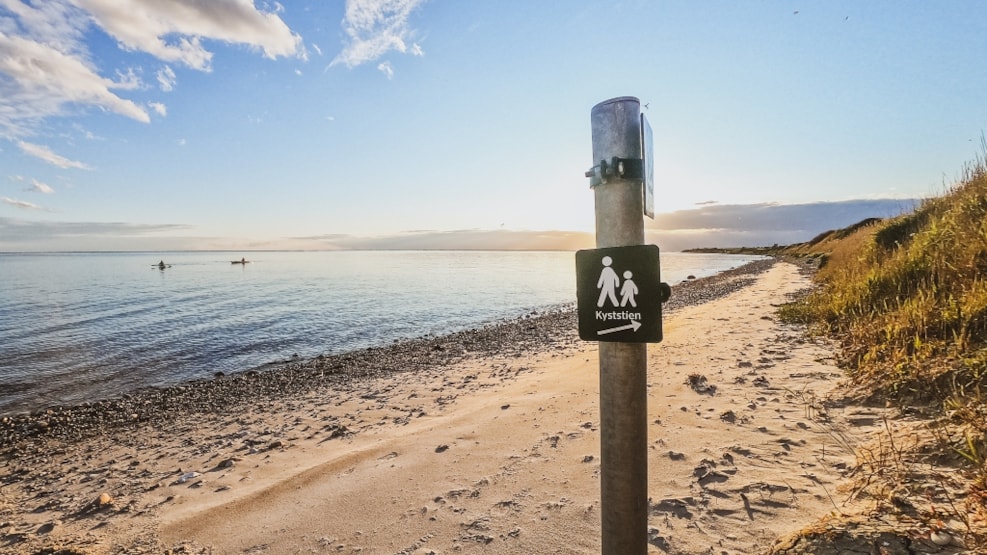 Kyststien (the costal trail) on Ærø island
The trails is approx. 30 km long and takes you from the southern part of Ærø to the northern end. Get our best tips on experiences etc. along the trail here.
The trail in short
The coastal path is made for you who hike, and is signed all the way.
The route is approx. 30 km long and takes you along the southern part of Ærø, further up north and ends at the nature area Vitsø - and of course along the coast on most of the trail.
Along the way you will pass idyllic small town villages, beautiful viewpoints, historical spots and fascinating natural areas.
Divide the trail into stages and make use of Ærø's free bus
The trail can easily be divided into smaller parts; either by taking an overnight stay in a shelter, on a tent site or at e.g. a bed & breakfast.
If you do not wish to walk with your luggage, make use of Ærø's free bus, and have instead a permanent place to stay as a starting point. The bus runs along the main road, however, with a detour to the small town village Skovby.
Show consideration and good hiking customs
We ask you to show consideration and comply to the following:
The trail is open for traffic from six o'clock to sunset.
dogs must be kept on leash.
You travel on private property. Pay attention to the owners, be considerate, and do not litter.
Tent accommodation must always take place at camps or campsites - or elsewhere, if the owner gives permission.
In case of hunting, the trail may be closed, but you will be informed on the spot about an alternative route.