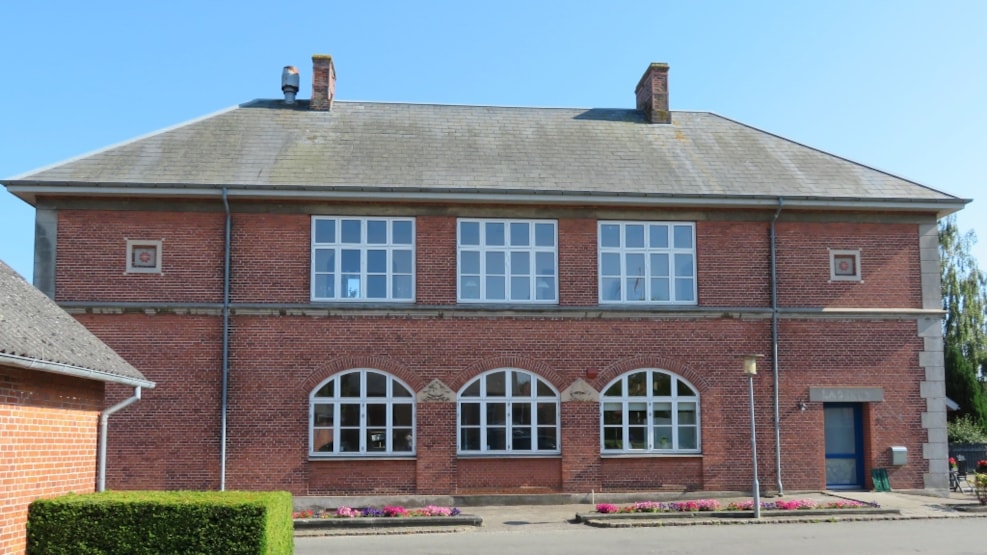 The Little School in Marstal
'Den lille Skole' in Marstal town has been converted into two beautiful luxury holiday apartments.
It's not far to anything when you live in The Little School. In just five minutes you can walk to both the harbor, beach and forest as well as the city's shopping streets. The same goes for bus stops and ferries.
The small School is not so small even, but is a historic school building dating back to 1885, which appears convincing with large arched windows on the ground floor with wide window sills and high ceilings.
Both 'Inspector Fat's home' and 'Inspector Søbye's home' are fully equipped with room for 4-6 guests in two bedrooms.
The apartments are 90 sqm and have been completely renovated in 2020/2021.
Prices and conditions appear on the facebook page. You book by requesting via email: DenLilleSkole@yahoo.com, messenger or via AirBNB:
The rent includes loans of duvets, pillows, linen, towels (but not beach towels), tea towels, dishcloths and WIFI.
Pets and smoking are not allowed.