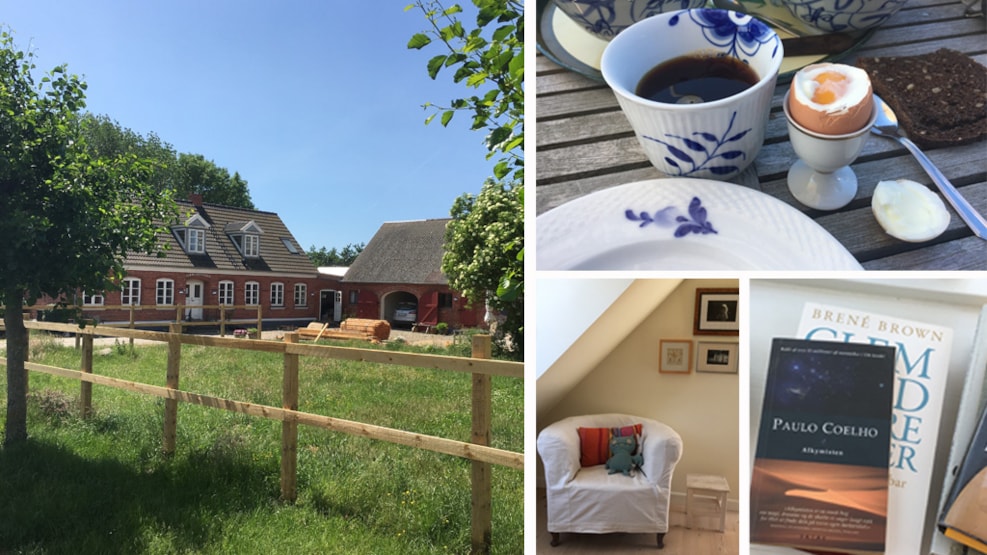 Lundebrogaard B&B
Lundebrogaard lies beautifully in a magnificent landscape on the southern part of the island facing the Baltic Sea, in the area called Risemark.
Bed & Breakfast at 'Brødsheriffens' Lundebrogaard
High slopes and sandy beaches characterize the coast with a view of Als and Germany. The farm is from 1906 and it is located one kilometer from St. Rise where you find the local brewery. It is worth a visit to taste the good beer and see the fine Rise Brewery brewhouse.
We have two lovely rooms for the guests with views of the fields and with access to a bathroom on the same floor. We are happy to serve you a homemade organic breakfast with freshly baked bread, coffee / tea, cheese, eggs from our own chickens, homemade marmalade. All incl. in the price.
Here are animals: chickens, geese, a dog and horses and a large old garden with hammocks for a 'grandfather' in the afternoon. The good life on the countryside.
Price:
Single with breakfast 56 €
Extra bed with breakfast: 48 €
Double room with breakfast 110 €
If you have a horse, there is also room for it
We have large horse bays, in a wide stable and a nice fold where the horses can go all day. You must have your own feed, but our own harvest of environmental hay is included in the price. There is a grass riding field and good walks to the beach by the small roads.
Accommodation horse / booth w / hay 34 EUR
Booking: Contact Peter Fröhlich on mobile 51201560 or write an email to peter@brodsheriffen.dk