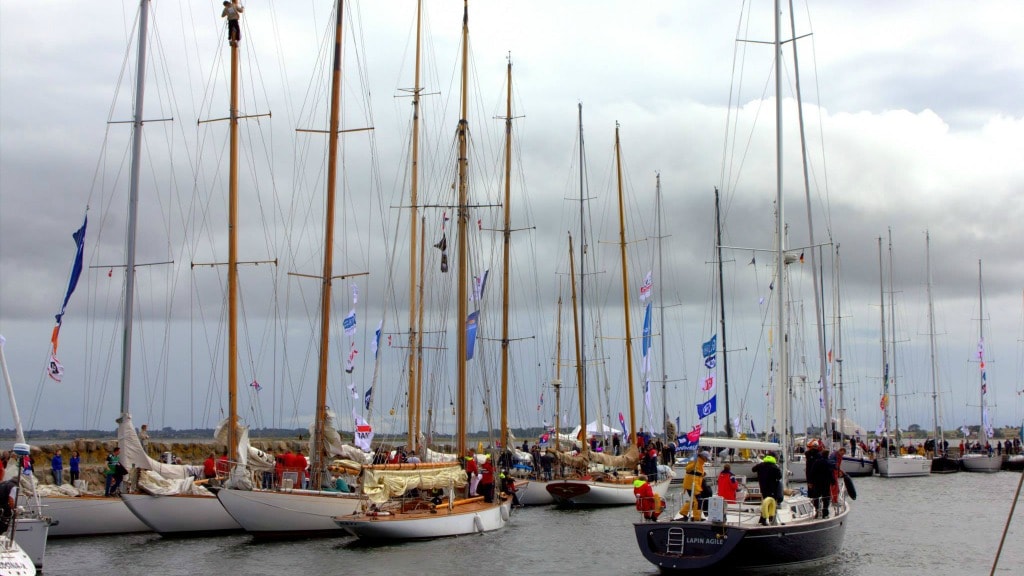 Peter Gast Regatta, Aeroe
Experience the maritime atmosphere when the port of Ærøskøbing is filled with beautiful boats from Germany to this year's Peter Gast Regatta
What began as a private race for a few german shipping people, over the years became "The event of the Year for the maritime sector".
This year, approx. 60 ships and 500 participants (usually about 100 ships and about 1,000 participants)
The many large and beautiful boats sail racing starting in Schleimunde in Germany on Saturday at 9, to arrive in Ærøskøbing in the afternoon of the same day.
And it is a nothing short of impressive sight when the harbor is literally full, so that almost no water can be seen between the big boats, when all participants have reached land and celebrate this year's winners at a large private dinner at the facility in Ærøskøbing.

The celebration at the port will also be a little different this year, as Corona restrictions are taken into account.
From about 1.30pm and during the next hours the participating ships arrive at the old port in Ærøskøbing.
6.30PM:  Peder Most Garden (marching band) plays at the harbor.
6.45PM:  the participants of the Regatta with Peder Most Garden in front lead the procession through the city.
Route: Ærøskøbing Harbor, Jomfruvejen, Brogade, Nørregade, Søndergade, Vestergade and return to the harbor.
Sunday morning there is a departure from Ærøskøbing around kl. 10 - and it is an experience to see the beautiful boats meet in the South Funen Archipelago in droves.
Come and experience the atmospheric and densely packed harbor with the many beautiful sailing ships.